The SOFTBALL games at Cedar Vale have be cancelled today as well due to weather. Make up date has yet to be determined; will send out information when we know.

The BASEBALL games at Cedar Vale today have been cancelled due to weather. Make up date has yet to be determined; will send out information when we know.

HS Spartan Track team went to Douglass last night for their meet. Here are the Girl results: Justice Casebolt-6th in the 800 and 2nd in the 1600; Kaylee Haden-5th in the 300H; Alysa Overbey-4th in the 400; Kyndel Randall-1st in the 100H and 3rd in the 300H; Audrey Rogers-6th in the 3200; Reagan Warburton-1st in the 3200 and 5th in the Jav; the 4x800 placed 5th with Casebolt, Rogers, Overbey, and Warburton. All of our girls placed in at least two of their events Great Job Ladies!! Here are the Boys results: Brogan Myers-2nd in the 100m, 5th in the SP, and 2nd in the Disc; Braden Snyder- 1st in the Jav. Great Job Gentlemen!! HS track will head to West Elk next week!

STEAM Teams' latest challenge: The Great Litter War! After dividing the town into quadrants, each team had a time limit to see who could pick up the most litter in their section. Based on quantity and weight, the winning team was Cale Shorter and Kaleb Boatman. Good job, teams!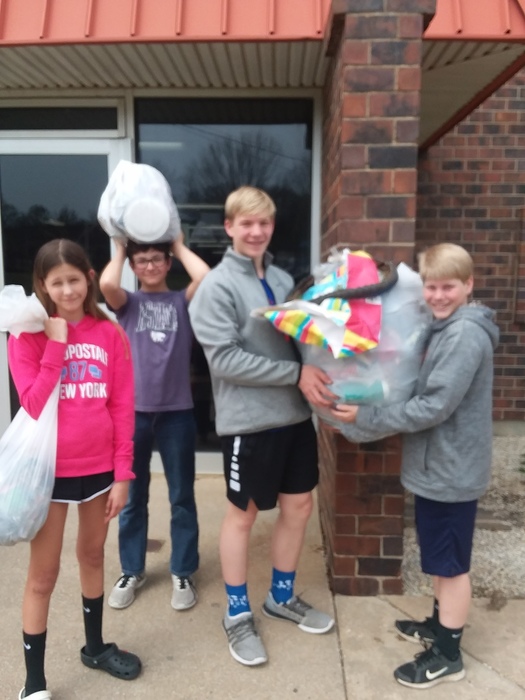 1st and 2nd graders were shocked to see a cloud come out of a jar!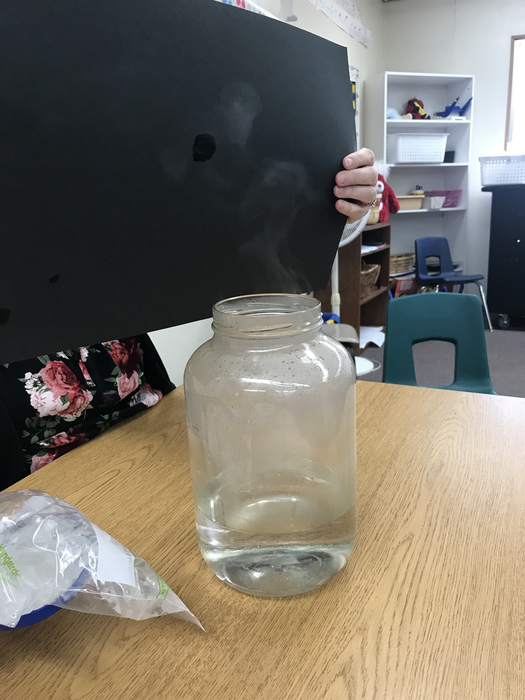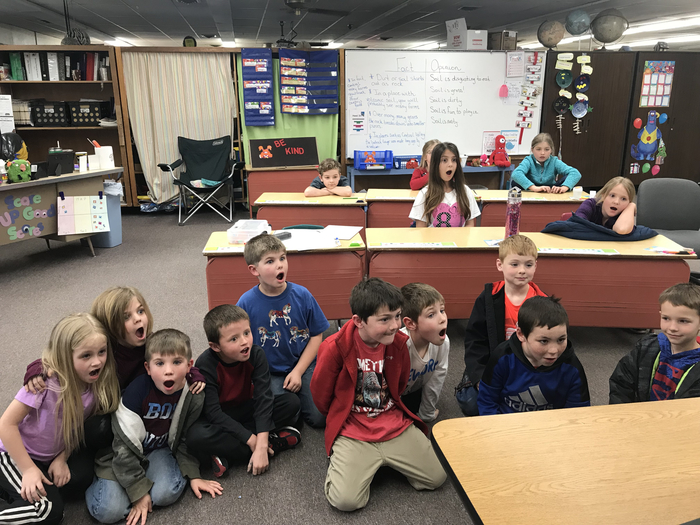 HS Spartan Track had their first meet at Oxford on Friday, March 29th. Here are the results: Justice-4th in 1600m; Kyndel-5th in 100m, 2nd in 100H, 4th in SP; Reagan- 3rd in Jav.: Kristian-2nd in 300H, 6th in LJ: Brogan-4th in SP, 2nd in Disc: Braden-1st in Jav. Great Job! They will travel to Douglass tomorrow for their next meet.

At the HS SCBL Math Contest, Our students were Runner up!!! Great job!! 👍👍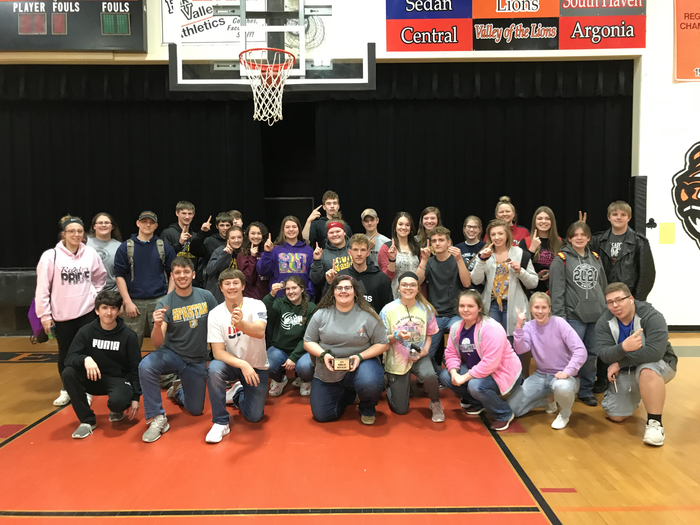 TODAY: HS SCBL Math Contest will be at Elk Valley. GOOD LUCK!! Also, MS Spartan Track will travel to Central for their first meet. Start time is 1:30pm. GOOD LUCK!!

Just a reminder USD #471 Dexter Schools will be in session on Friday, March 22, 2019. Thank You!

⚾️🥎TODAY: HS Spartan Baseball and Softball travel to Central to face the Raiders. GOOD LUCK!! GO SPARTANS!!⚾️🥎

New...… Exciting..... Delicious..... And coming when we return from Spring Break! Need a pick me up, skipped breakfast..... The Functional Life Skills Class has it covered as they take on the new venture of becoming baristas!! Staff and Students can order each morning from the Roost Roast as students prepare items such as Iced Coffees, Flavored Coffees, Frappuccinos, Lattes, Teas, Baked Goods and more.....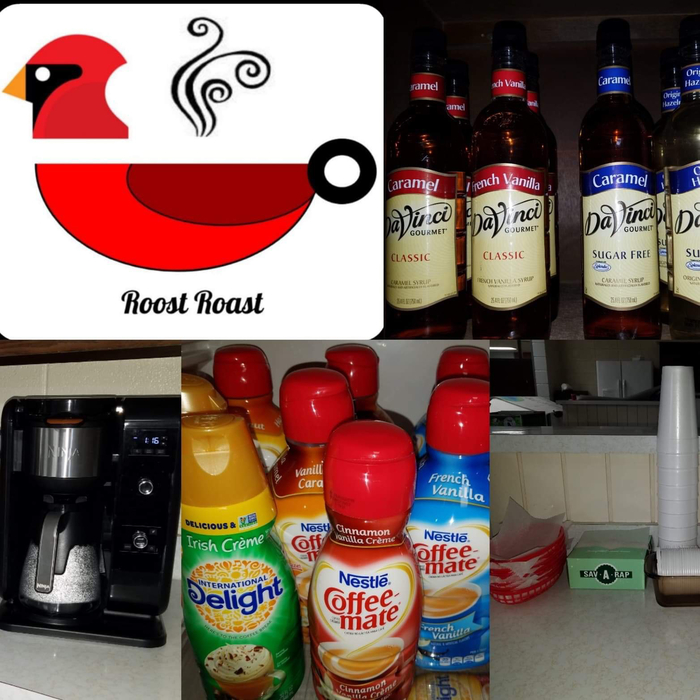 The Blood Drive is coming up again, April 3rd from 9:00-4:00. To get signed up, call the Office or go to redcrossblood.org.

Happy 100th day from 2nd grade. Did you know it took us 5 and 1/2 hours to melt 100 ice cubes. We also wrote this poem together: We would love to eat 100 hamburgers. But we would never eat 100 spiders. We can play 100 video games. But we can't do 100 push-ups. We wish we had 100 sloths. But we would never want 100 bulls!

Tonight MS Math team traveled to Udall for the SCBL Math Relays and placed 3rd in the league. Great Job!! 👍👍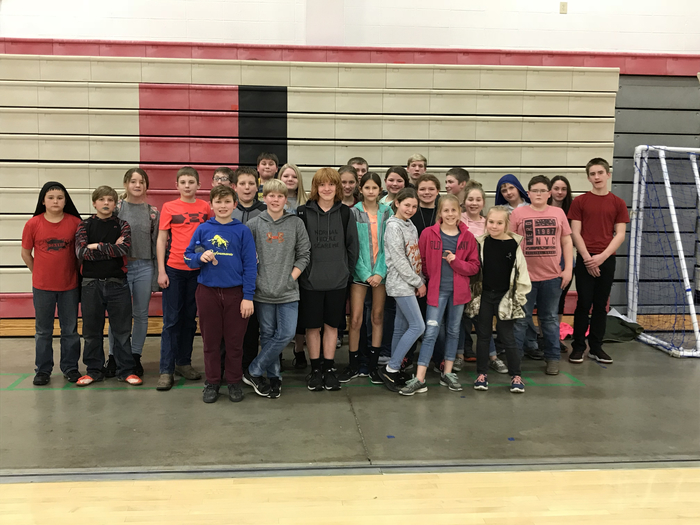 Mrs. Mackey's 3rd grade class celebrated meeting their classroom goal by visiting the Cardinal Chow Cart today! Great job 3rd Graders!!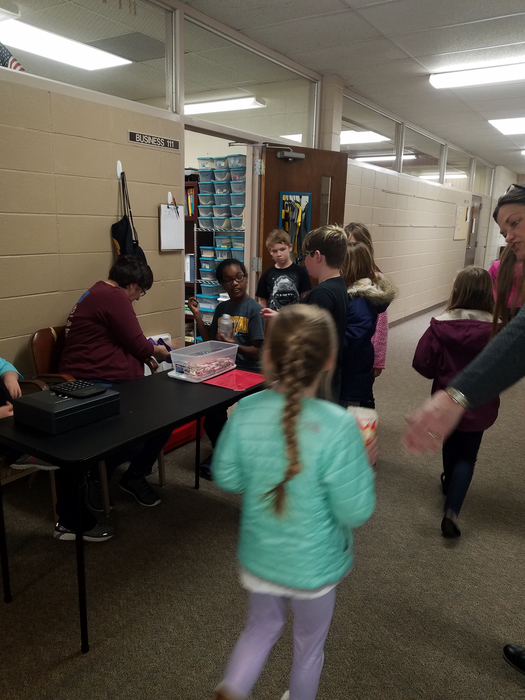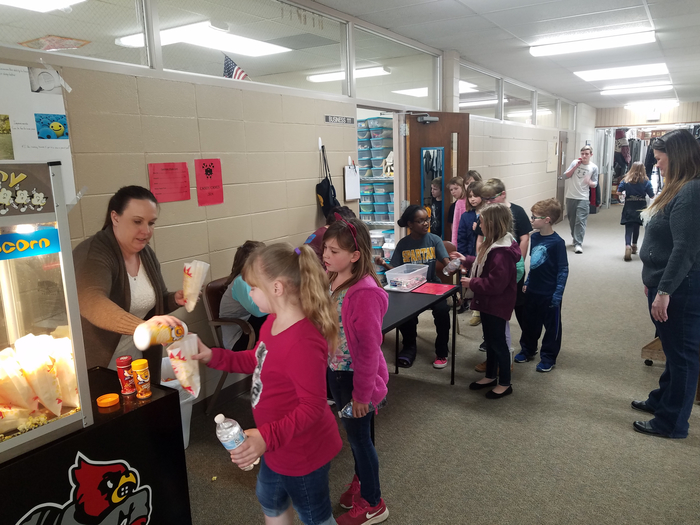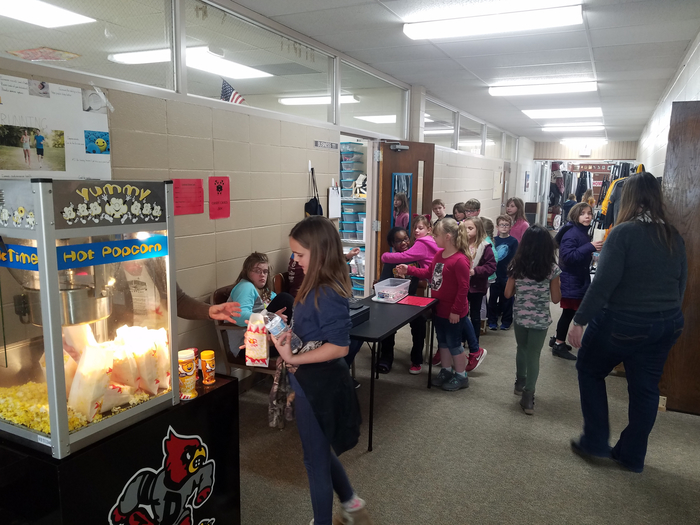 STEAM students are working on balloon-powered cars, using principles of aerodynamics.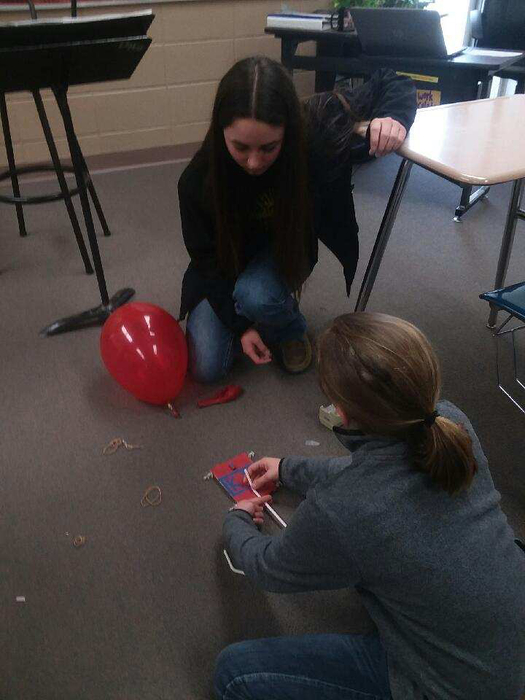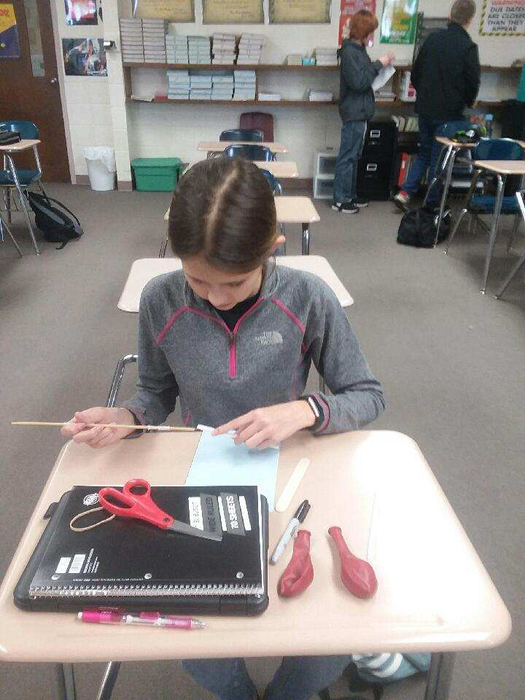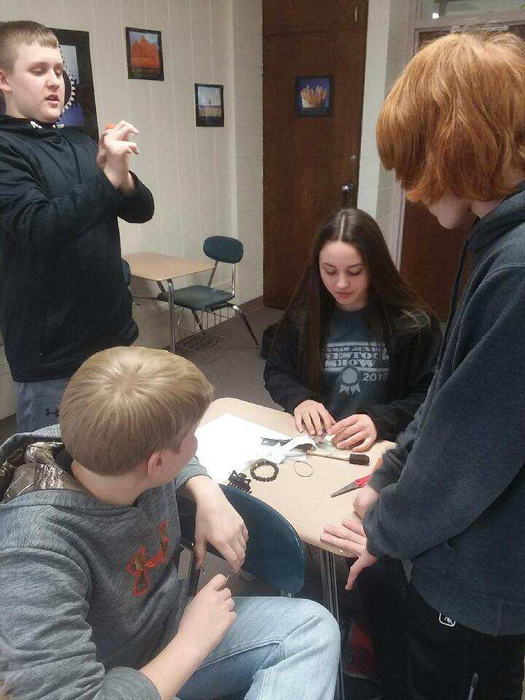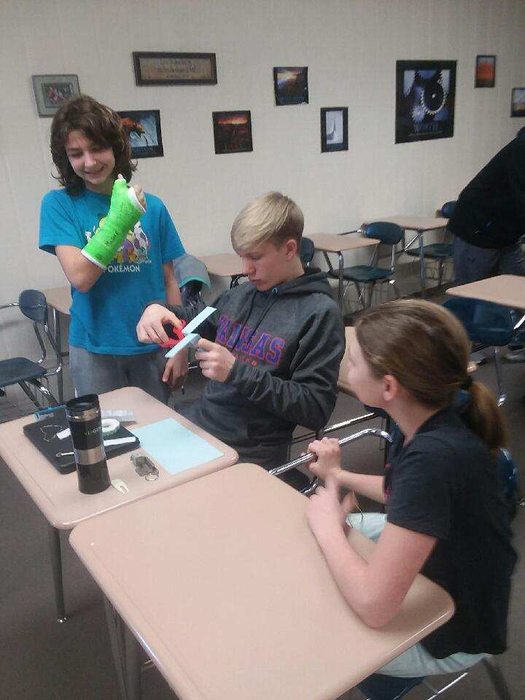 YESTERDAY: HS/MS did a Homecoming Activity at lunch called the "Sweetheart Challenge." With their class, students had to move a sweetheart candy from one side of the table to the other by blowing air through a straw. We're not sure who won, not all boxes of candy were equal. Students still had fun with it!!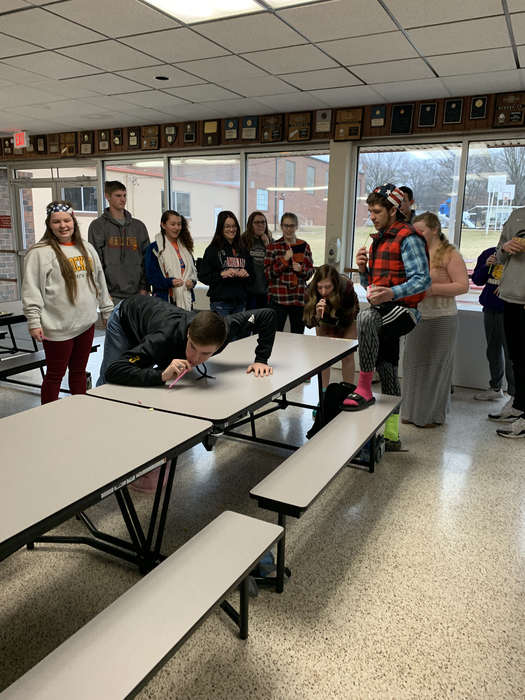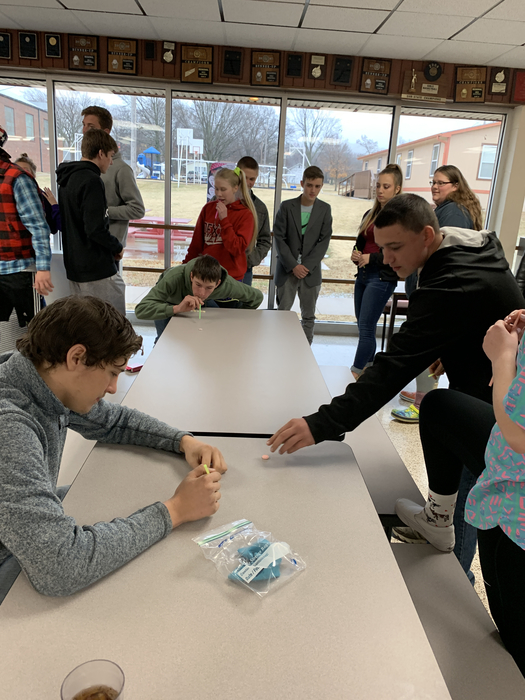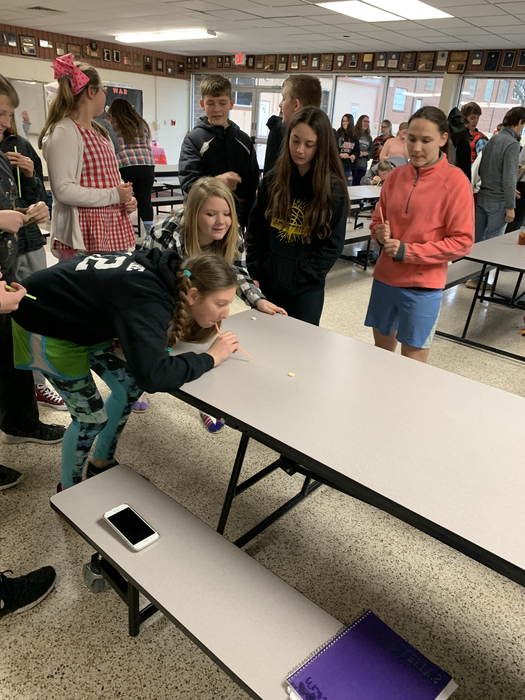 Visit The Spartan Store during conferences this week to view and purchase the super cool, new items that just arrived!! Items are individually priced according to styles and sizes. Email
llowe@usd471.org
for questions.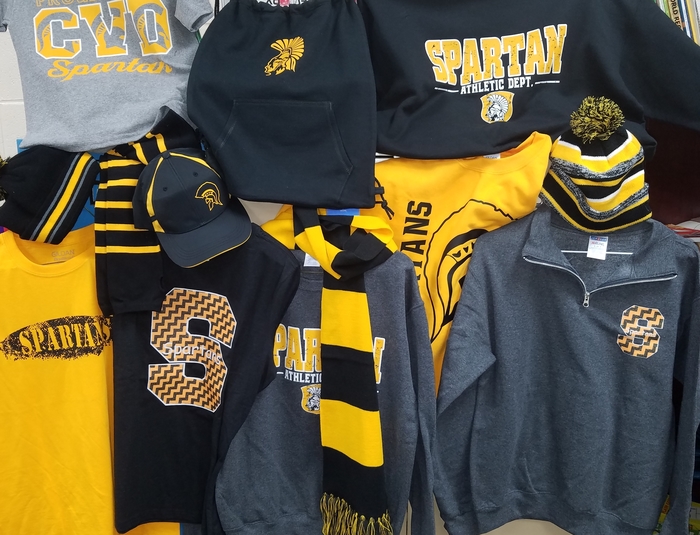 The 4th graders have been working hard in math. They have been measuring angles using protractors.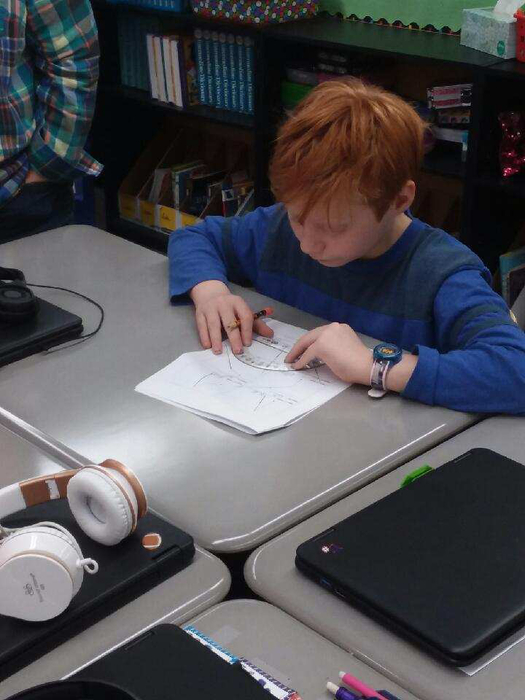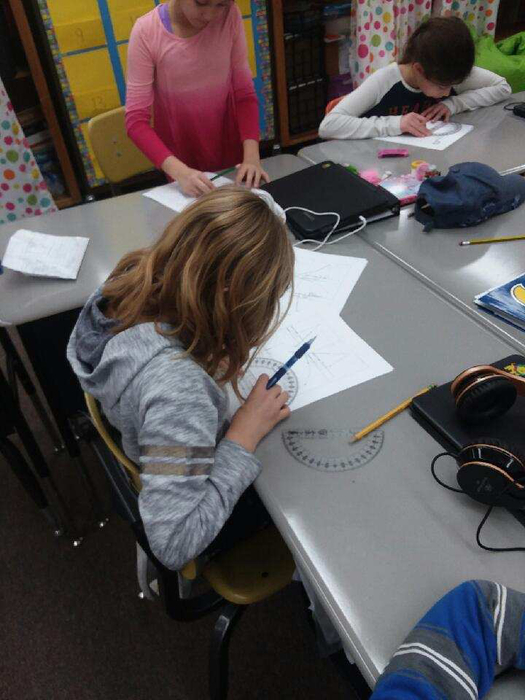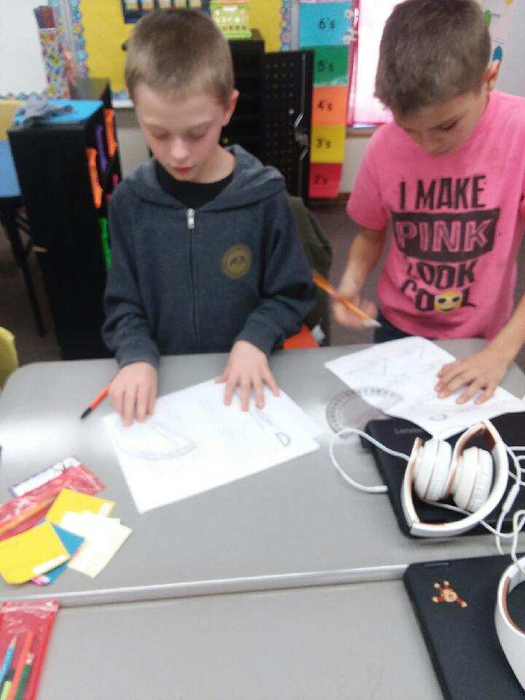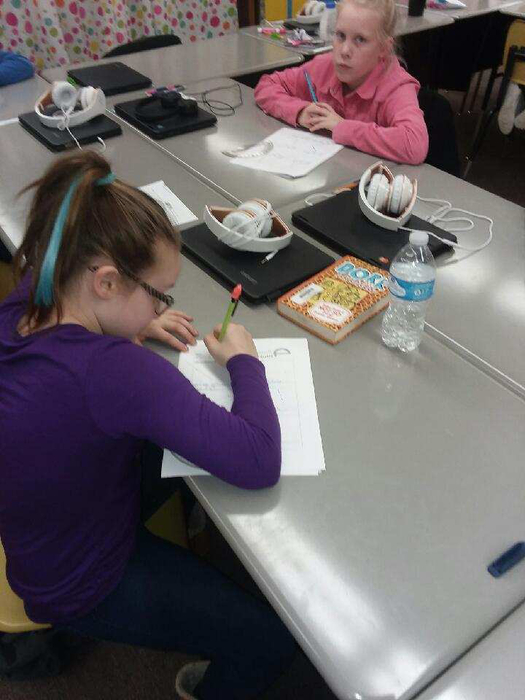 TUESDAY: 1st grade celebrated a very special birthday, Kansas! They have spent the month learning the various Kansas symbols, and the different products that Kansas is known for. We enjoyed making sunflower watercolor pictures and eating homemade bread. Happy Birthday Kansas!