Super Bowl LVII Spirit Week February 6-9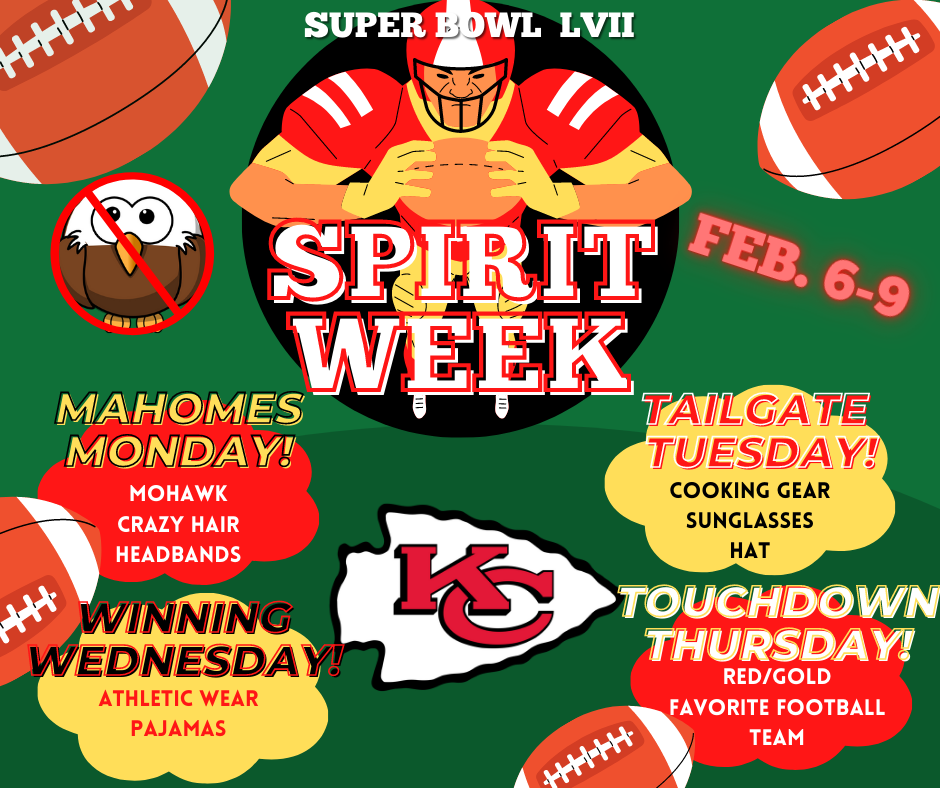 Dexter Homecoming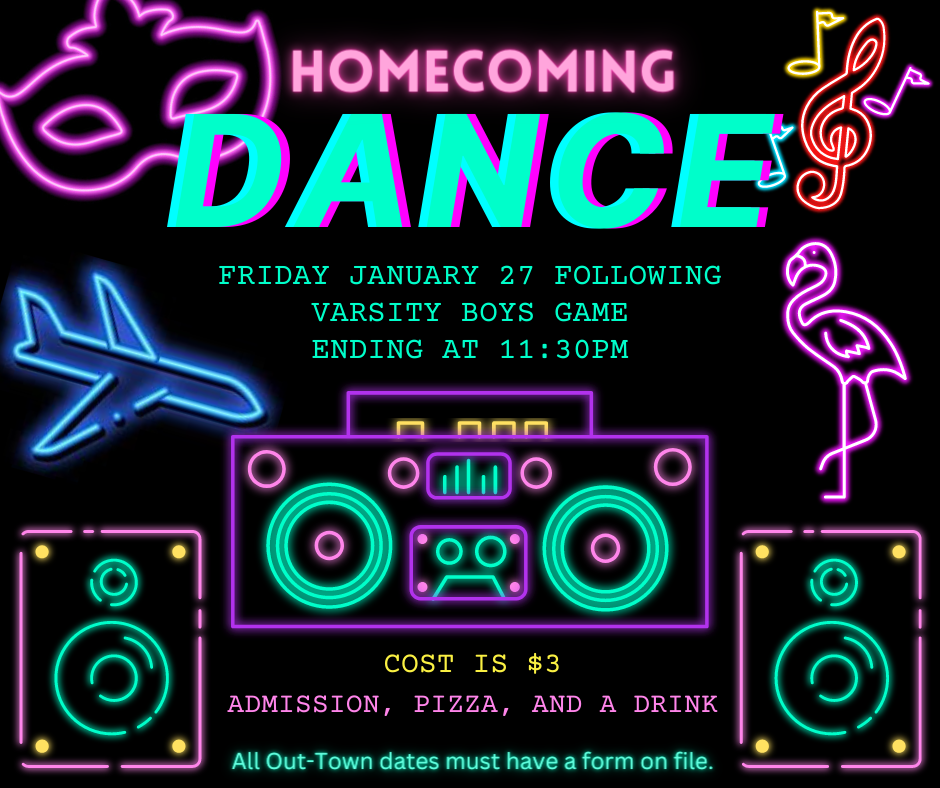 Calling all Dexter Cardinal Alumni! The school will be selling ORIGINAL Dexter Cardinal Uniforms Friday, January 27th at the HSBB Game. Come out and watch the Spartan HSBB teams, Homecoming Coronation, a Dance Team Performance and reserve a keepsake from your Dexter Cardinal Sports days for $20 a piece!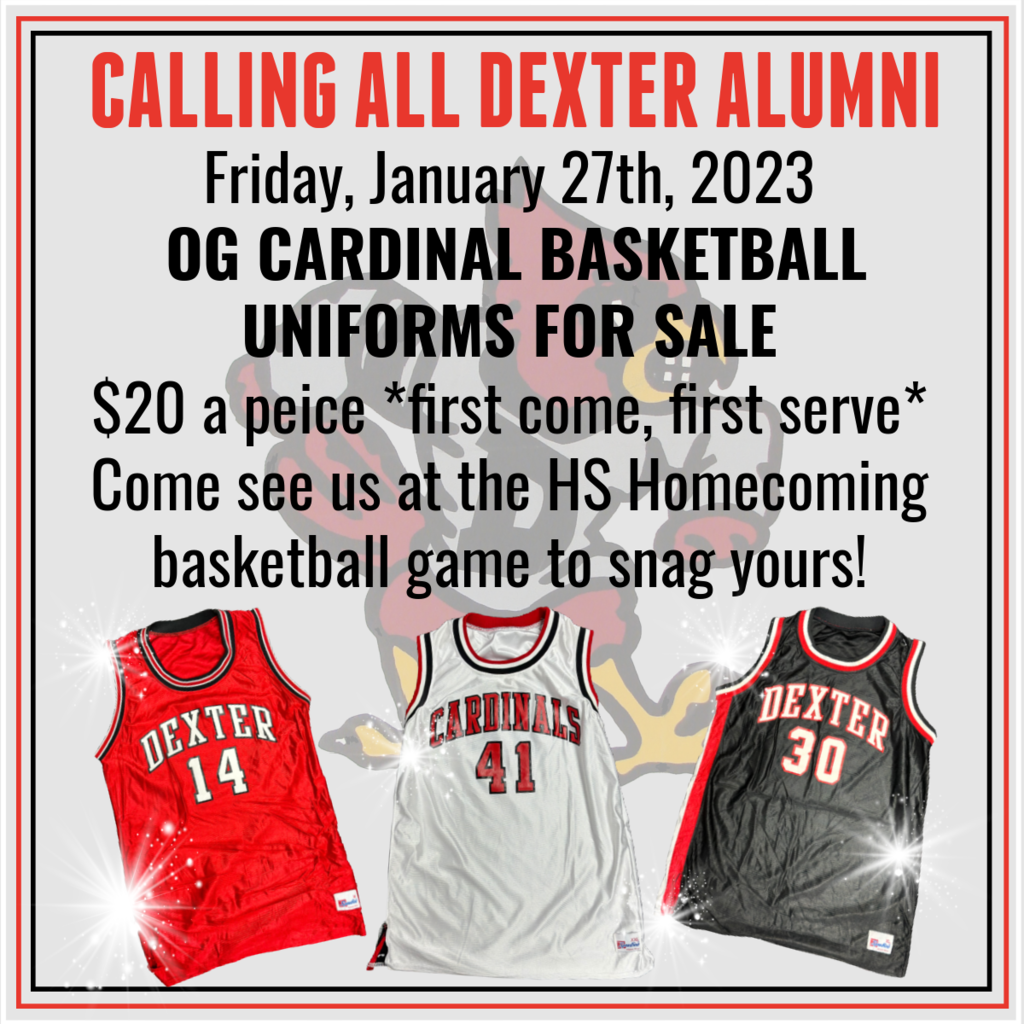 It's that time again! Mini Cheer Clinic happens Friday the 27th/Monday the 30th. Sign up sheets went home yesterday! 📣🗣️🎀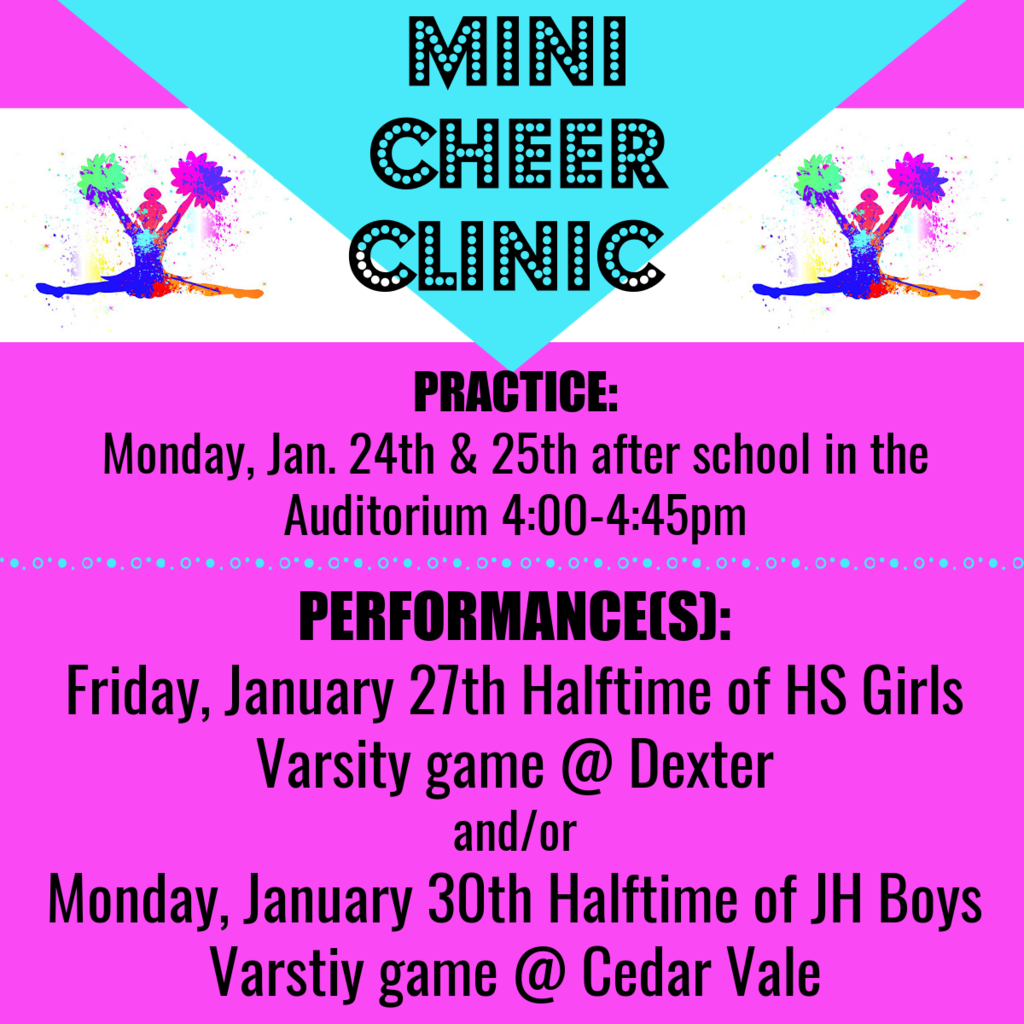 CONGRATULATIONS TO OUR HONOR ROLL STUDENTS! DEXTER HIGH SCHOOL Grades 9-12 2nd Nine Weeks Honor Roll 2022-2023 Superintendent's Honor Roll (4.0) Edee Boatman Kaleb Boatman Kylee Bragg Laikin Bratcher Brylee Casebolt Tristan Denton Ava Doak Hannah Marker Jacey McIntire Levi McIntire Julian Moore Timber Neal Alexander Overbey Riley Schalk Lorelai Strausberg Jake Voegele Gracie Webb Principal's Honor Roll (3.75 – 3.99) Logan Becker Micah Brown Jessica Carroll Kyli Daniels Kendall Ghram Staton Harrod Kelsey Hawkinson Bailey Hedgecock Grace Henderson Paiten Henderson Marc Lockyear Wade Martin Braedon Minnie Colby Minson Braden Mugler Alberto Porru Austin Potter Royce Potter Colin Randall Briley Riddick Conner Riley Cadence Shelton Kadyn Smith Cecil Vaden Counselor's Honor Roll (3.50 – 3.74) Violet Avers Landon Bragg Kaitlynn Buxton Kimberly Carr Mason Casebolt Dario Fernandez Brooke Haunschild Madison Hedgecock Brayden Henderson Kaden Jacobs Brody Lenington Wyatt Martin Brody McCoy Michelle Priddy Cole Riley Daniel Snow Cadie Thomson Haiden Tilley Andrew Waldschmidt Achievement Honor Roll (3.0 – 3.49) Kaleb Cox Lucas Denton Samuel Evans Daniel Hawkinson Dante Henley Ayden Legleiter Cierra McBride Austen McCaslin Alysa Moody Matthew Priddy Mason Randall Gus Shelton Austin Shelton Wesley Vaden Caden Wood DEXTER MIDDLE SCHOOL Grades 6-8 2nd Nine Weeks Honor Roll 2022-2023 Superintendent's Honor Roll (4.0) Eislee Boatman Cooper Criss Briar Duncan Josiah Gage Kylie Hedgecock Harper Jellings Kenadi Koeppen Madelynn Lampson Madison Martens Rogan Pappan Teagan Pingry Jesyn Voegele Andrew Wiedeman Principal's Honor Roll (3.75-3.99) Zoe Davidson Reagan Every Jackson Jacobs Brooklynn Killman Makena McClaflin Grace Minson Gavon Moore Anabell Mugler Iyla Shaffer Madilyn Stark Jackson Vogele John Walker Emily West Counselor's Honor Roll (3.50 – 3.74) Tinley Archer Kolson Crane Analee Free Sawyer Harrod Grant Heilig Kyson Henley Aemon Henning Aaron Hustad Keeley Jacobs Liam Lampson Allyson McDonald Connor Minson Journey Peterson Maverick Schalk Madyson Snow June Walker Achievement Honor Roll (3.0 – 3.49) Arianna Baxter Max Bergman Piper Dale Zoey Fritz John Hess Trestin Ordoyne-Tilley Sarah Robertson Paizlee Slater Emberly Stout Cooper Webb

Last night the Scholars Bowl team traveled to Oxford to compete and our Junior Varsity brought home a gold medal! We traveled to Udall back in December and placed first there also! We have had a great showing this year and look forward to our final two meets. Nice job! 🤓💡👏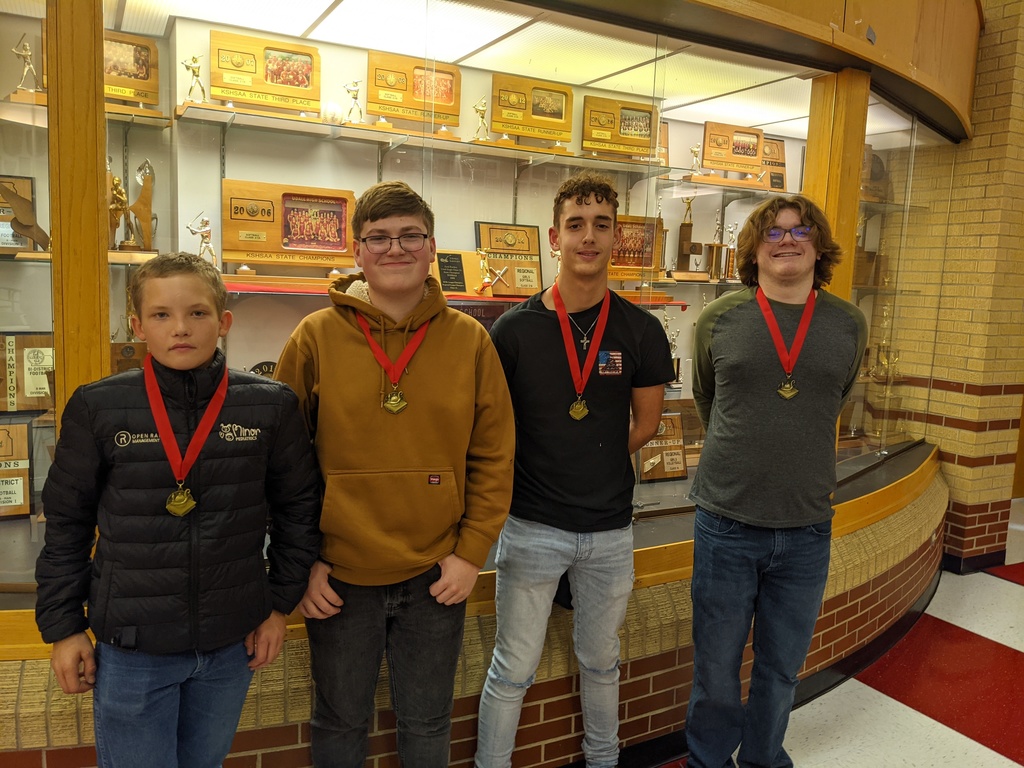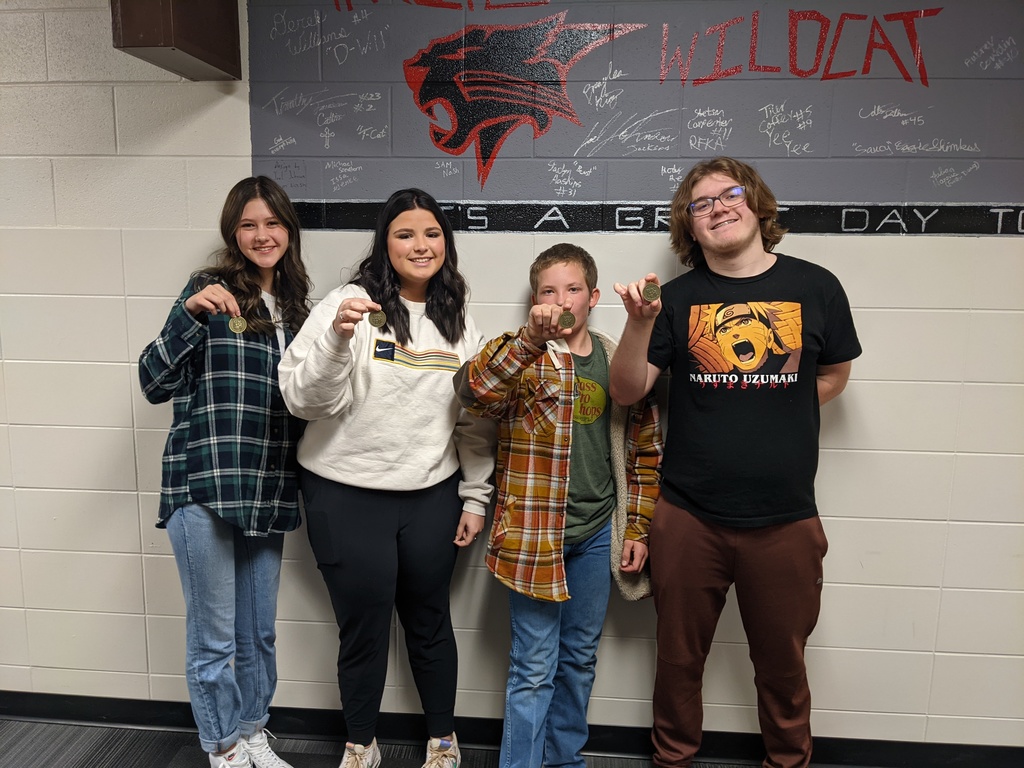 2nd grade has been working on the skill Compare and Contrast. We had some fun comparing Mrs. Mugler to Mr. Criss!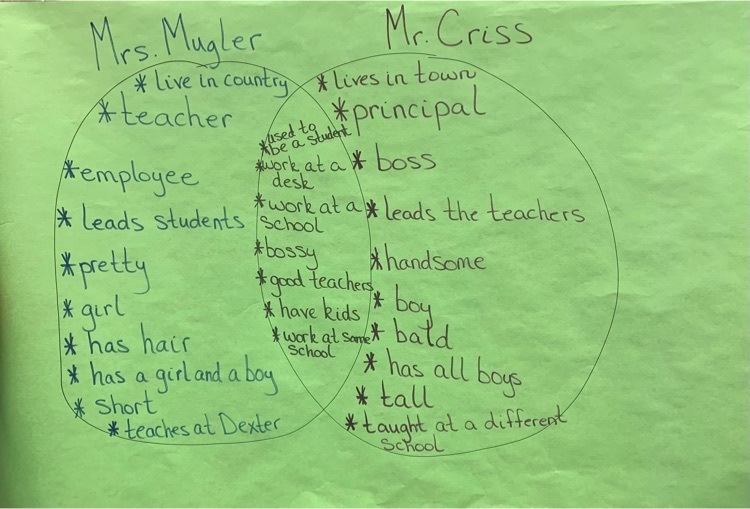 Roost Roast students and staff served sno cones last week to raise money for their annual toy drive. $180 was raised for new toys next year! 🚂🪁🧸🎁🎄❄🍧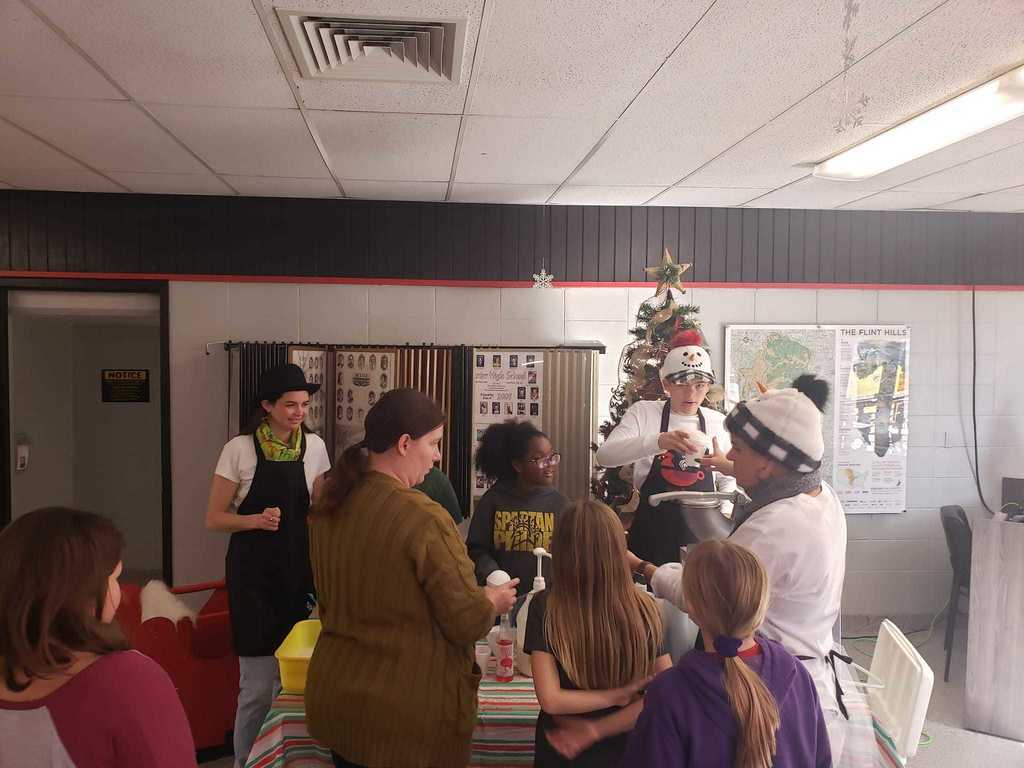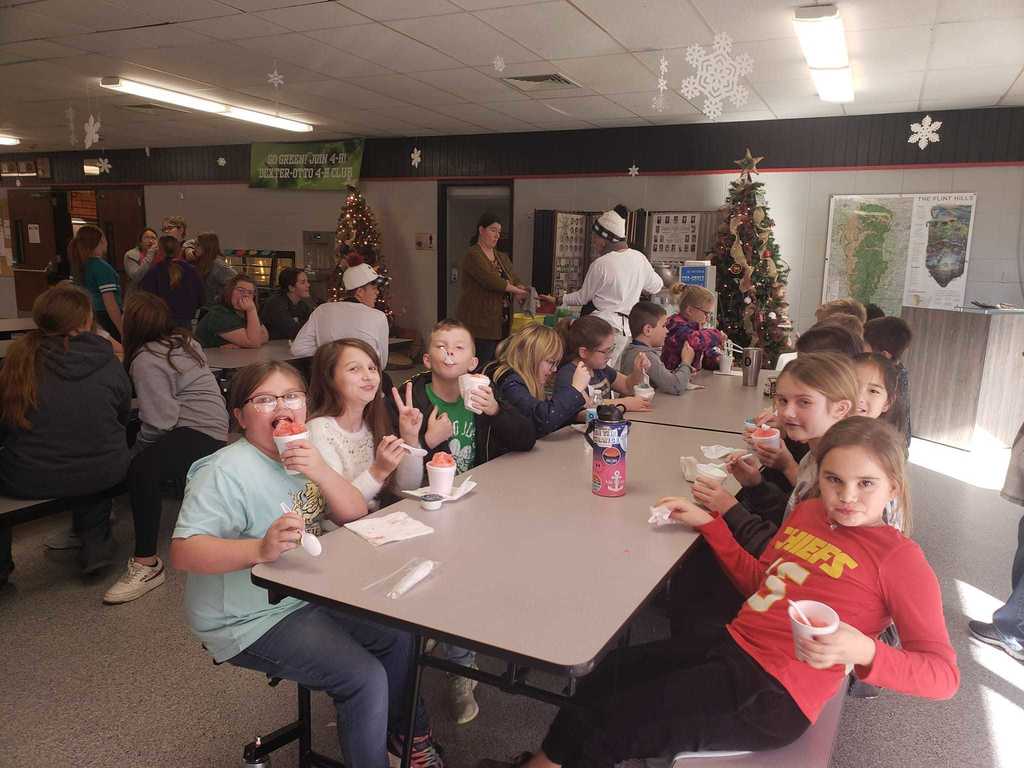 Shout out to two of our HSBB Spartan players for being named to the All-Tournament team at the Copan Tournament a couple of weeks ago. Freshman, Royce Potter, averaged 7 points, 4 rebounds, 3 assists and 2 steals over the week. Senior, Dario De Lacuesta, averaged 19 points, 6 rebounds, 3 assists and 9 steals. Nice job boys! 🏀👏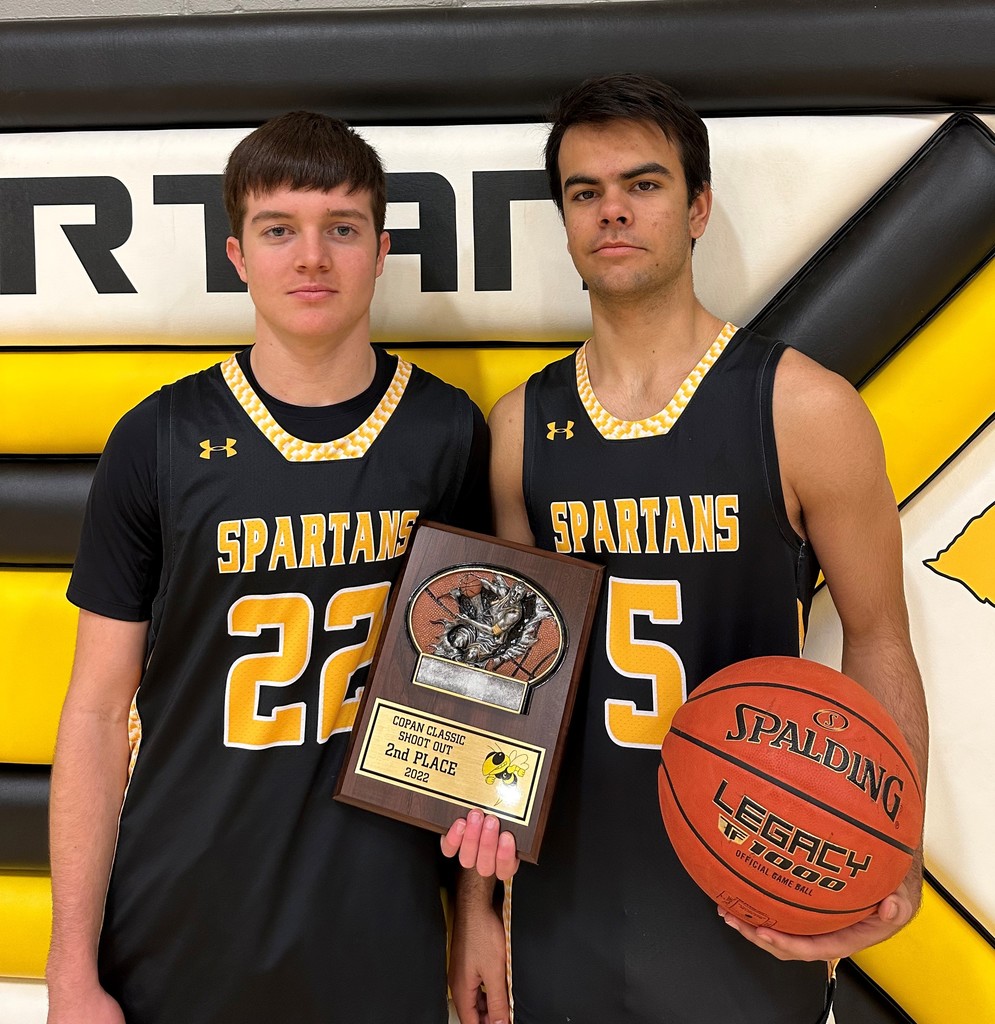 The following middle school students will represent Dexter USD 471 in the Cowley County Spelling Bee on January 26th in Winfield. Pictured below from left to right are: Rogan Pappan, Briar Duncan, Harper Jellings, Iyla Shaffer, and Reagan Every (alternate).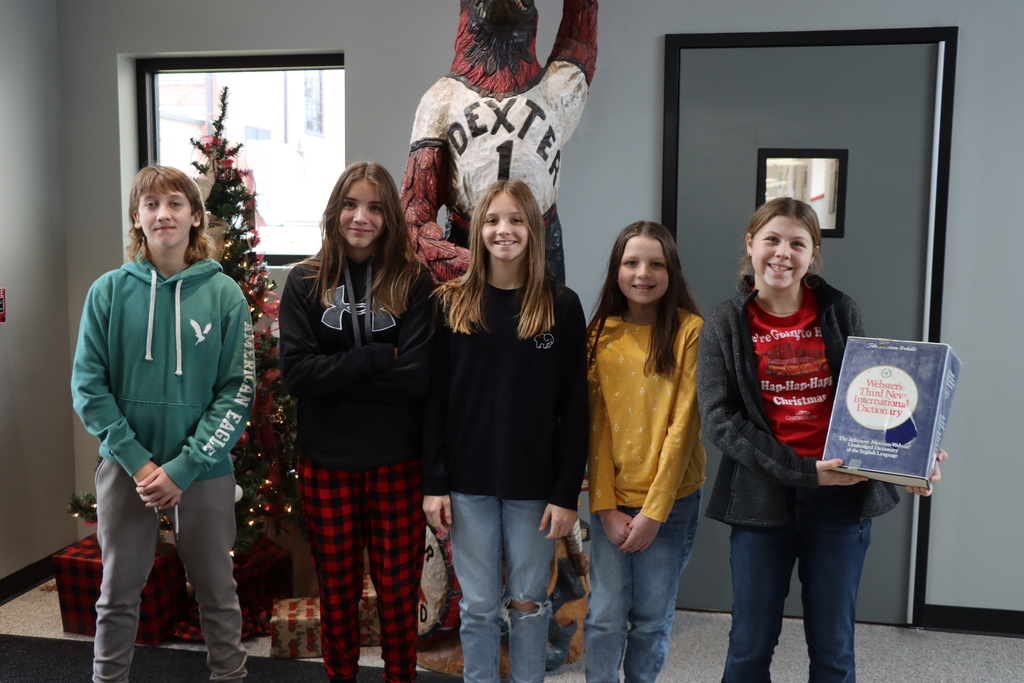 🦌O Deers!! Kindergartners little herd of Reindeer! ❤️💚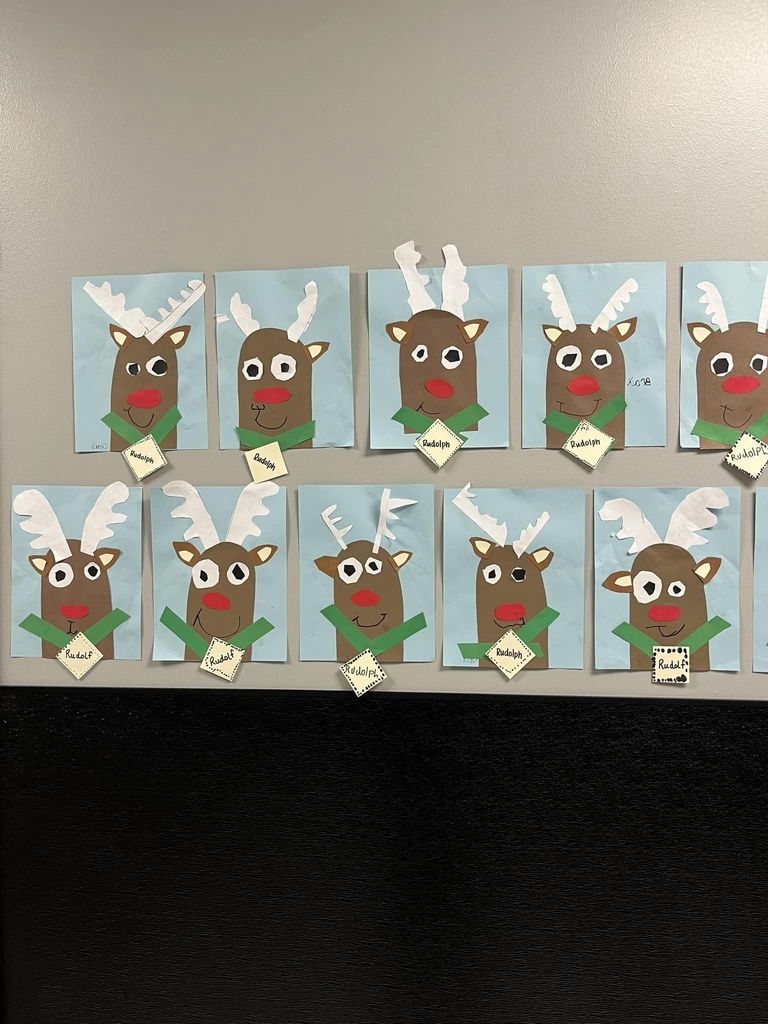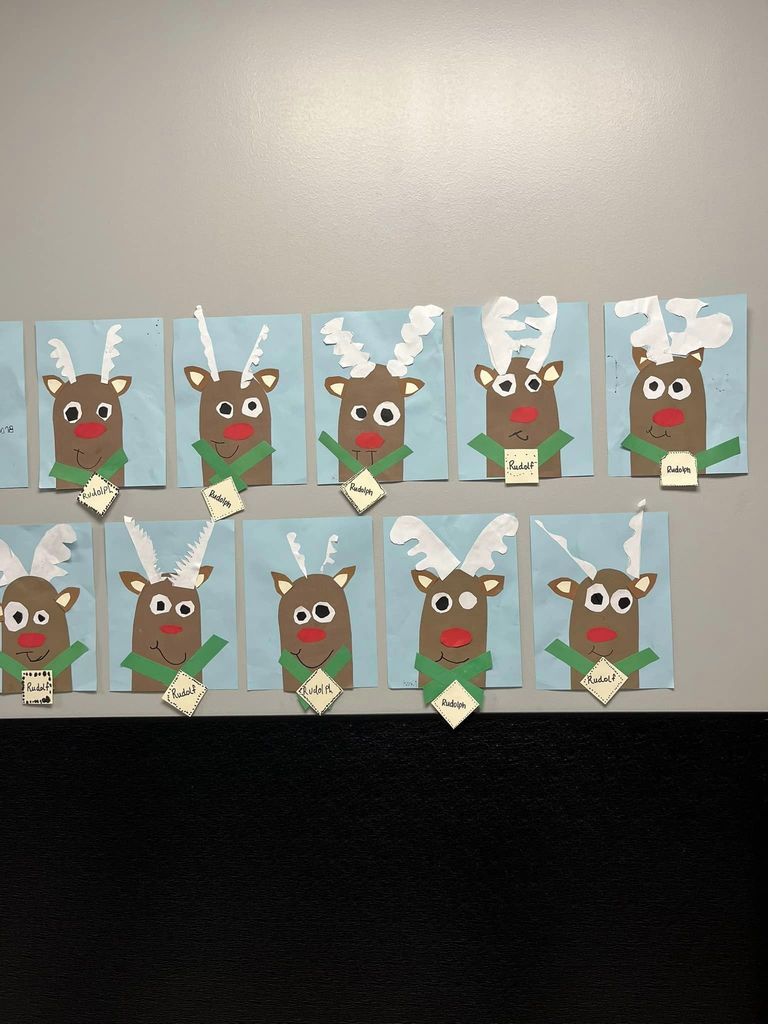 The Class of 2023 are Salvation Army "Bell Ringers" today in Ark City. Stop by and see them…. Merry Christmas 🎁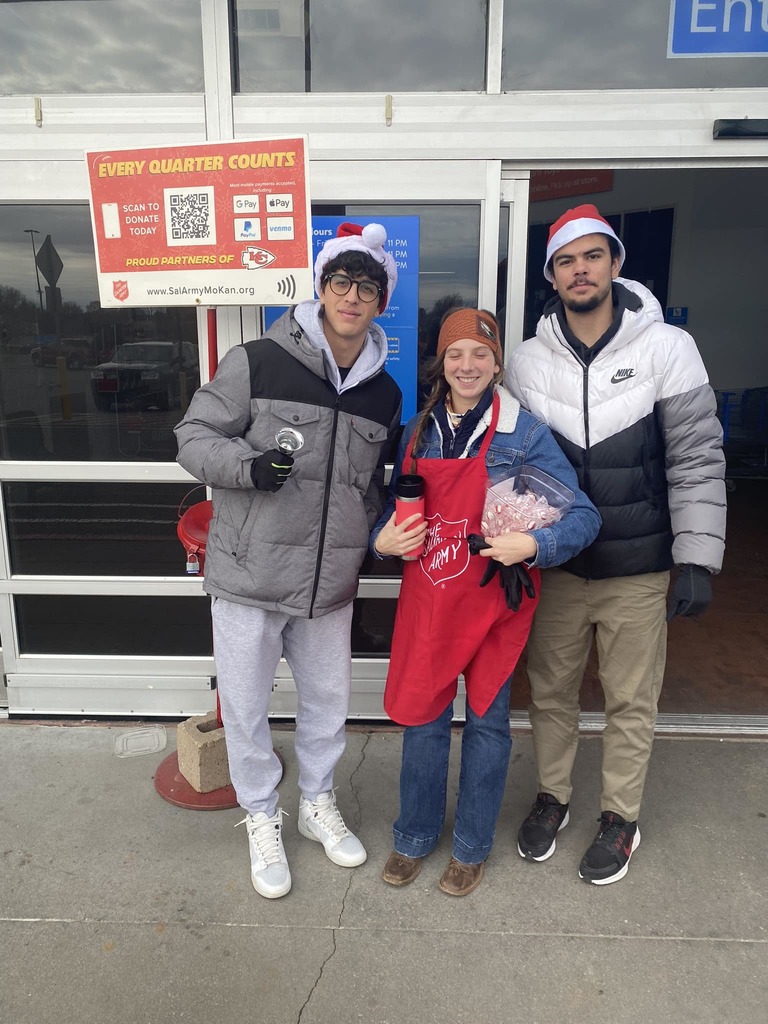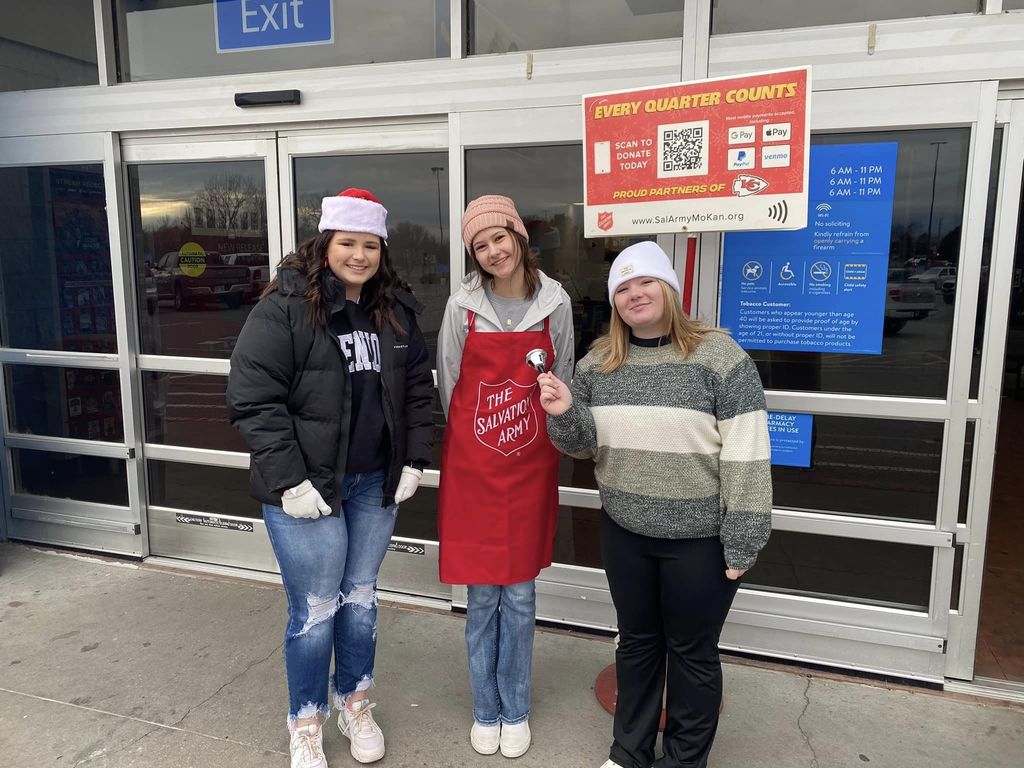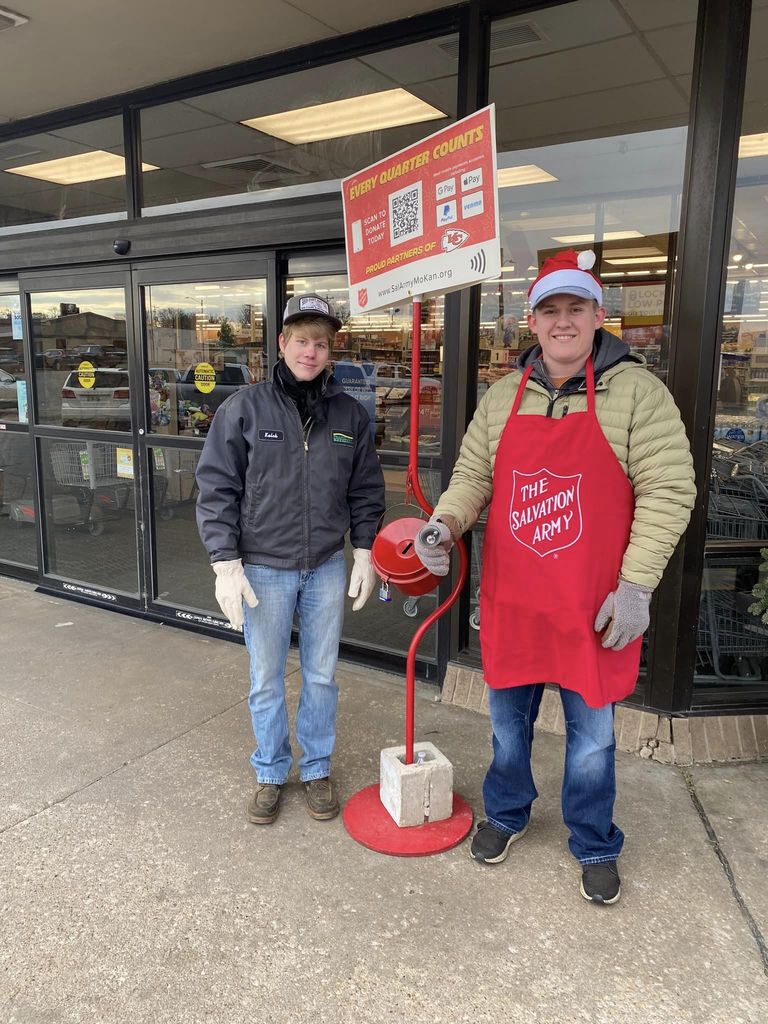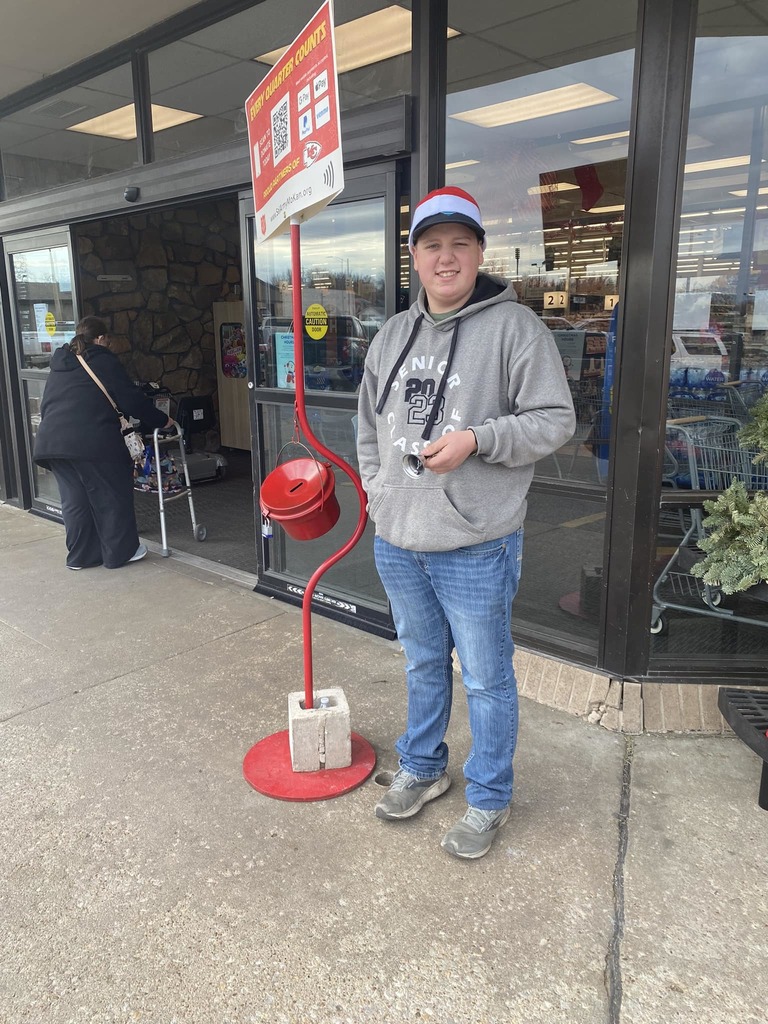 NHS participated in the toy drive being sponsored by Mrs. Lowe's class. Aided by four "elves"--Hez, Asher, Faith, and Hope Heim--Jacey and Madi shopped for toys paid for by NHS funds. Merry Christmas from National Honor Society! 🚂🪁🧸🎁🎄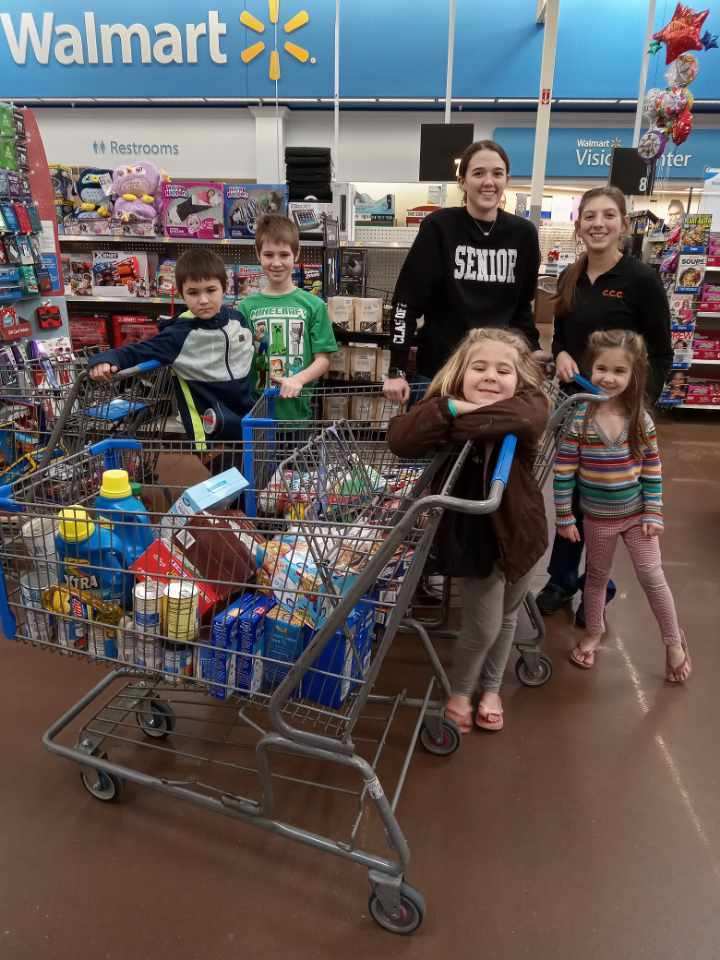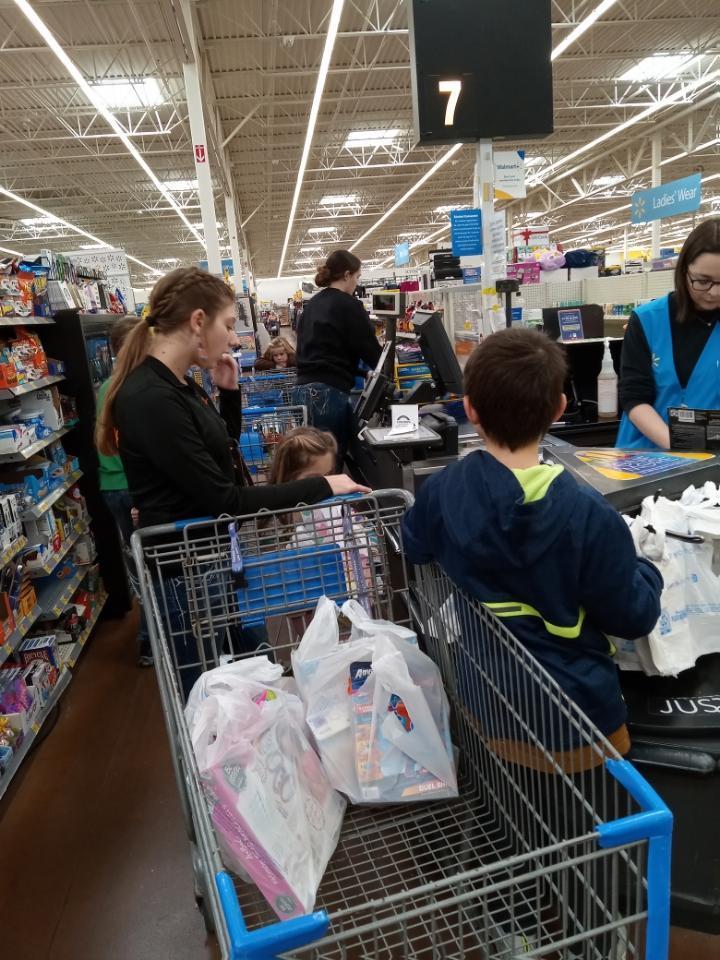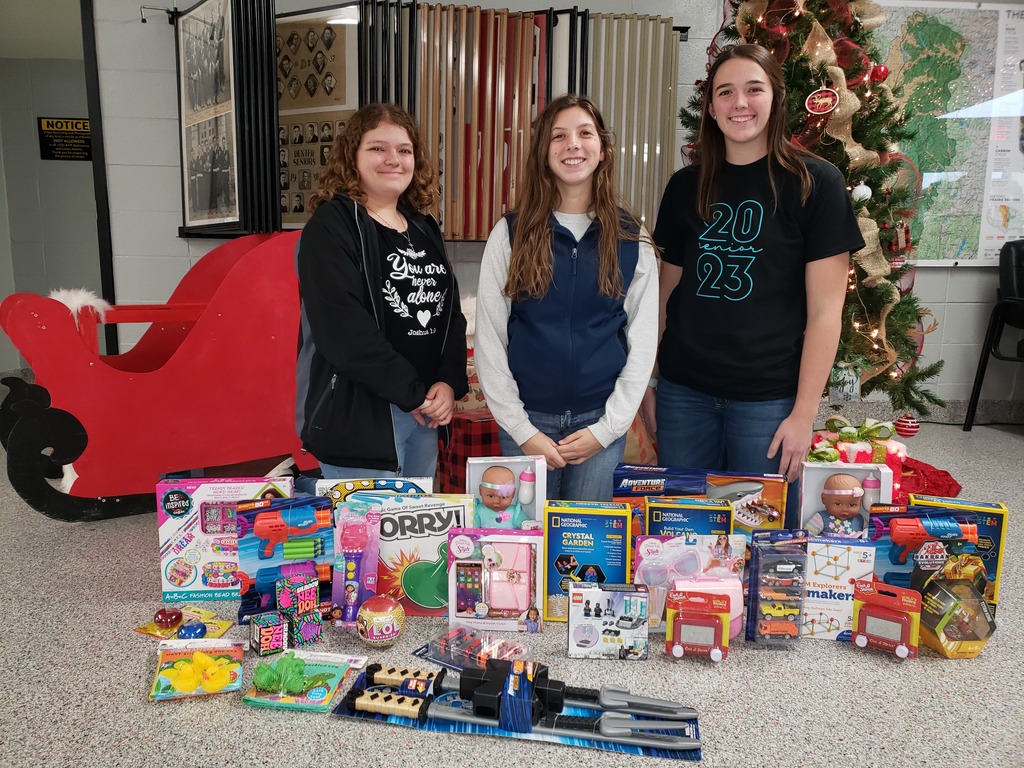 Shoutout to Brayden Henderson for winning the Free Throw Contest at the Copan Classic Shootout Tournament earlier this month! Brayden averaged 5.3 points, and 3.3 rebounds per game. He shot 6/8 from the free throw line throughout the weekend. 🏀🥇💪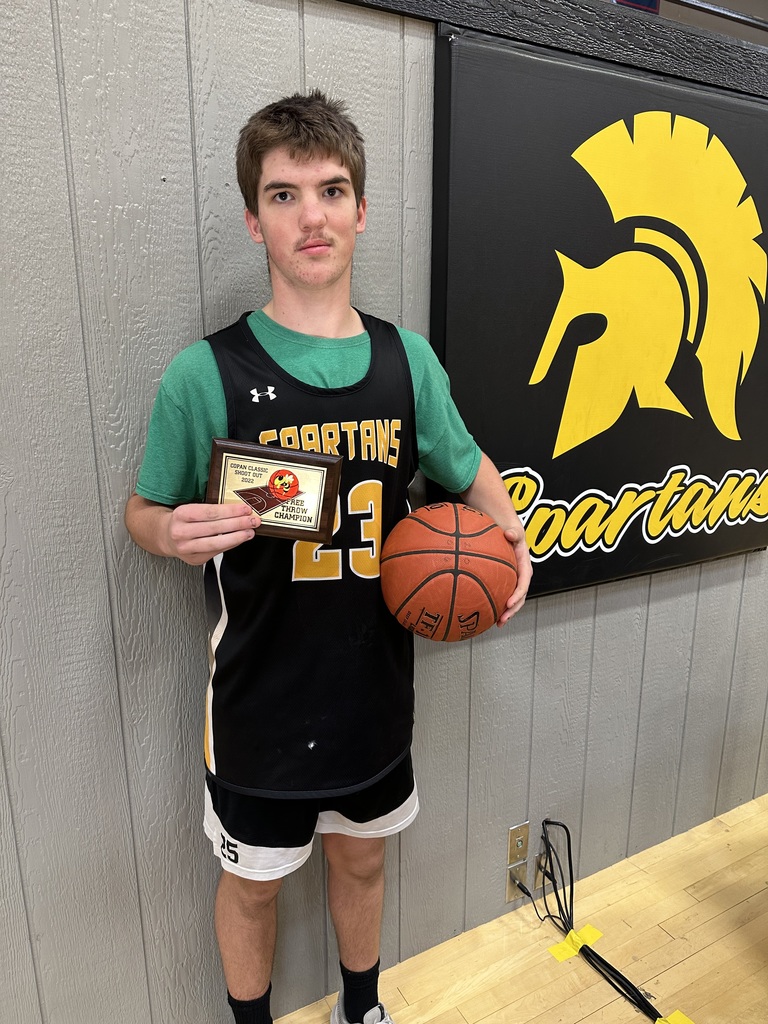 Elementary Christmas Dress up Days 👉👉👉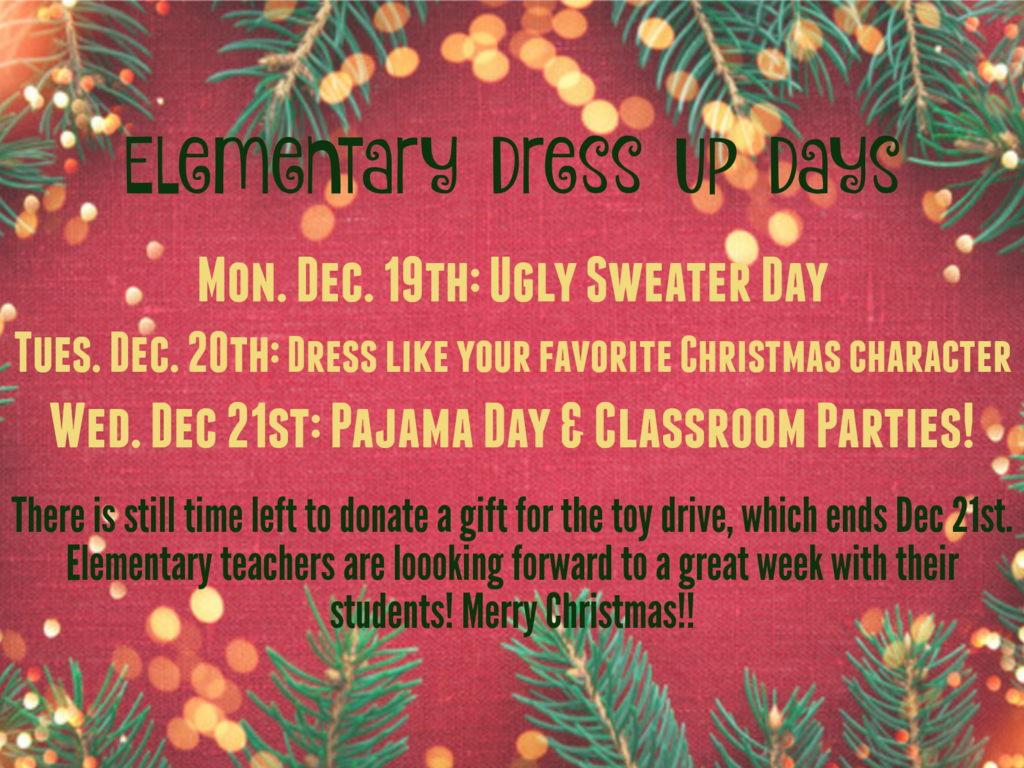 Come shop the lost & found and claim your belongings. We have a table full in the front lobby of the school. Junior High and High School, please check the locker rooms. It will all be discarded during Christmas break. Thank You!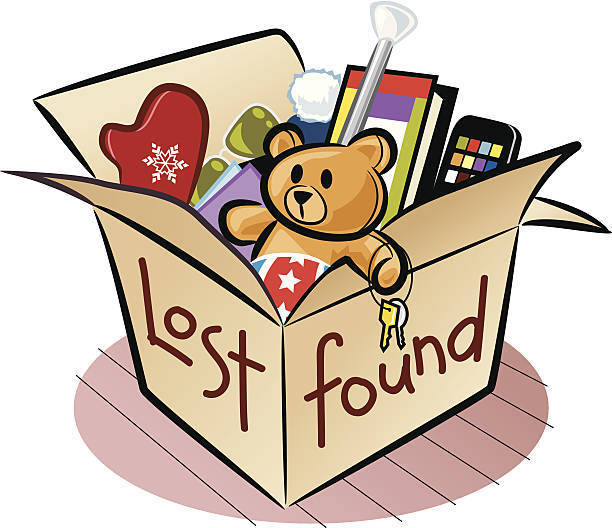 Dress up Day: Festive Attire! Wear your tackiest Christmas sweater! 🎄🎅☃️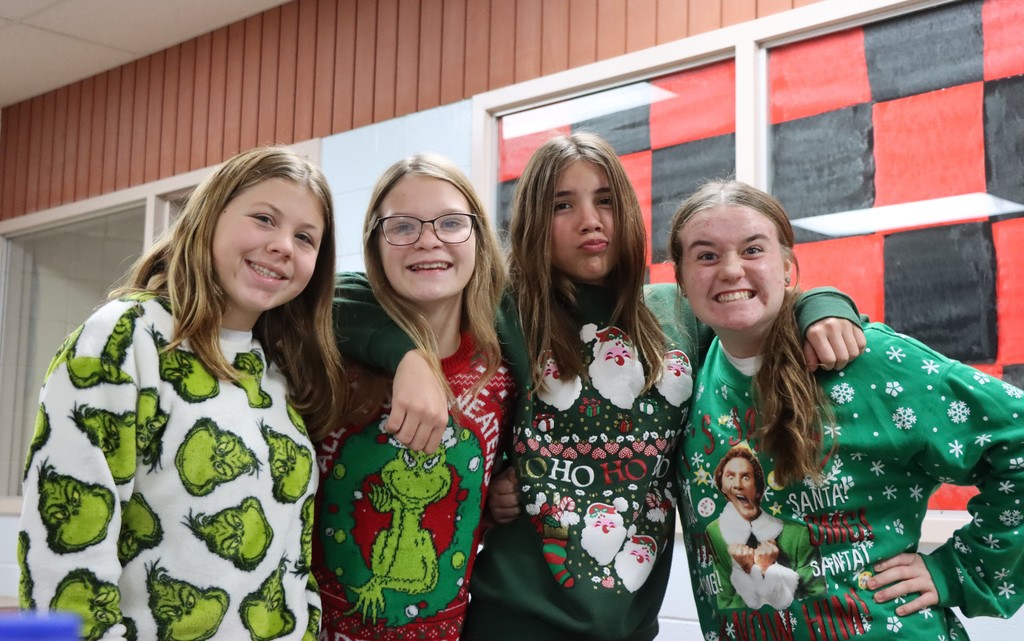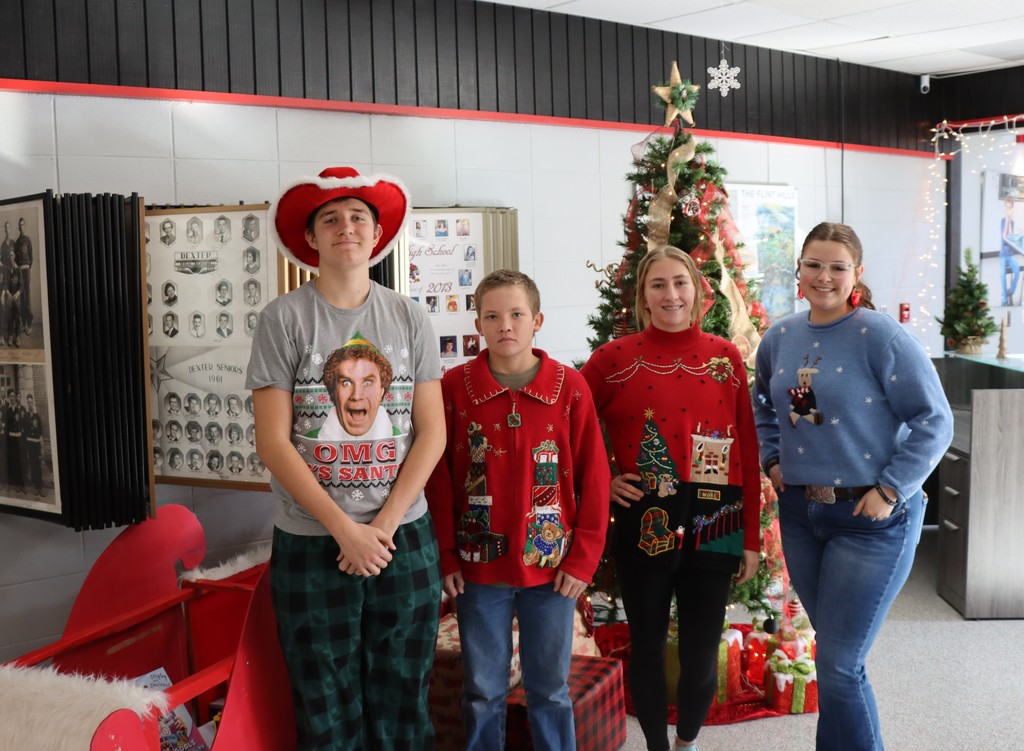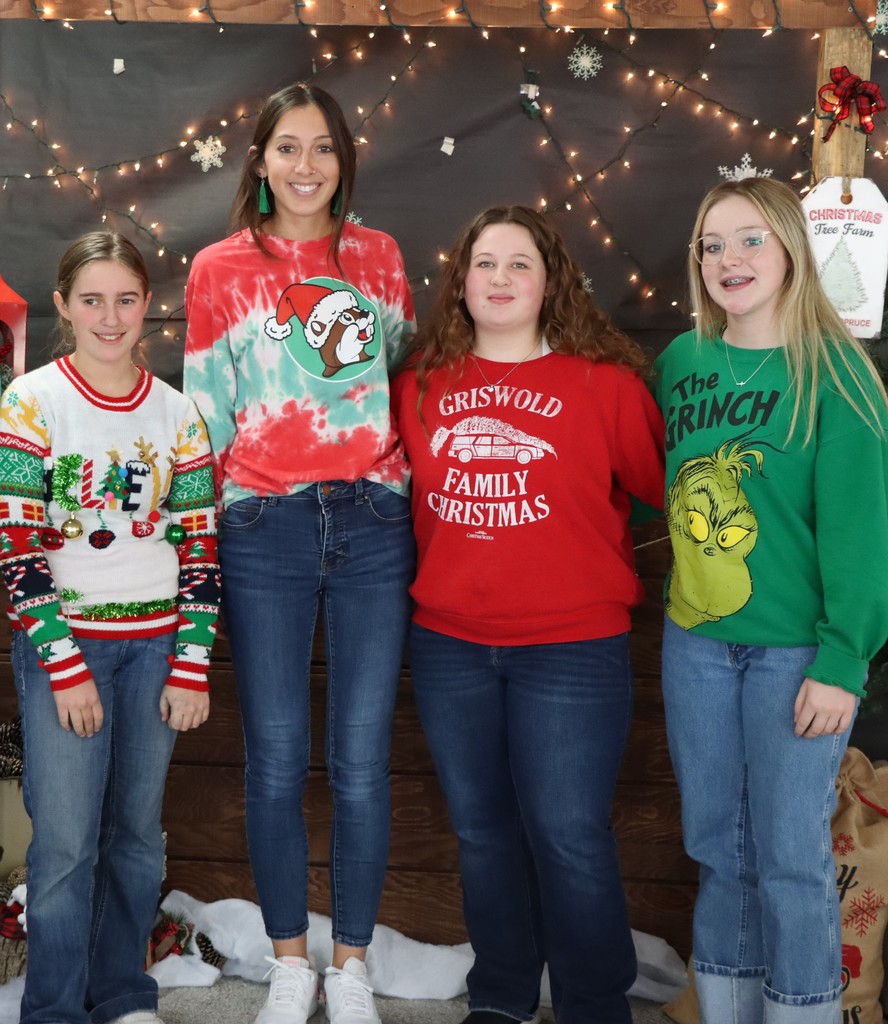 8th grade boys finished their candy 🍬 machines. Good job boys. 👍💪🍬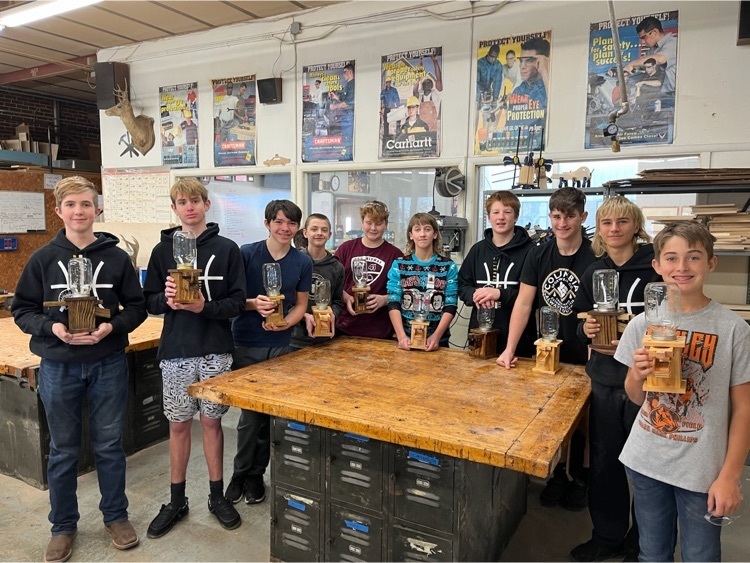 A new initiative for NHS this year is to have each member choose a community service project to complete on their own. Several members have already chosen their projects, while others are in the process. Madison Hedgecock chose to be in charge of the Kids Shopping portion of Christmas in the Valley. Aided by NHS president Jacey McIntire, Madi helped select gifts for kids to shop from, organized the gift-wrapping area, and supervised that part of the activities. 🚂🪀🧸🎁 Jacey's project is to manage the community Food Pantry and Blessing Box. Madi and Jacey shopped for Food Pantry supplies, and Jacey will be stocking the Blessing Box each week as the year progresses assisted by Hannah Marker and NHS member Lorelai Strausberg. 🙌🏼🍽️❤️