Thanks to all of our students and patrons who donated blood yesterday! Winners of the gift card drawings are Kelsey Hawkinson (student) and Ashley Freeman (adult). Congrats to our winners! 🩸❤️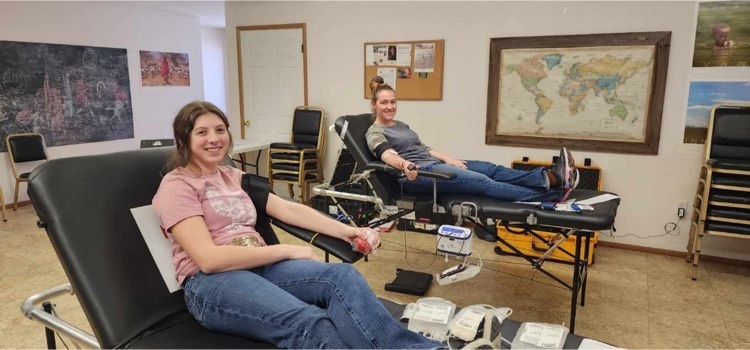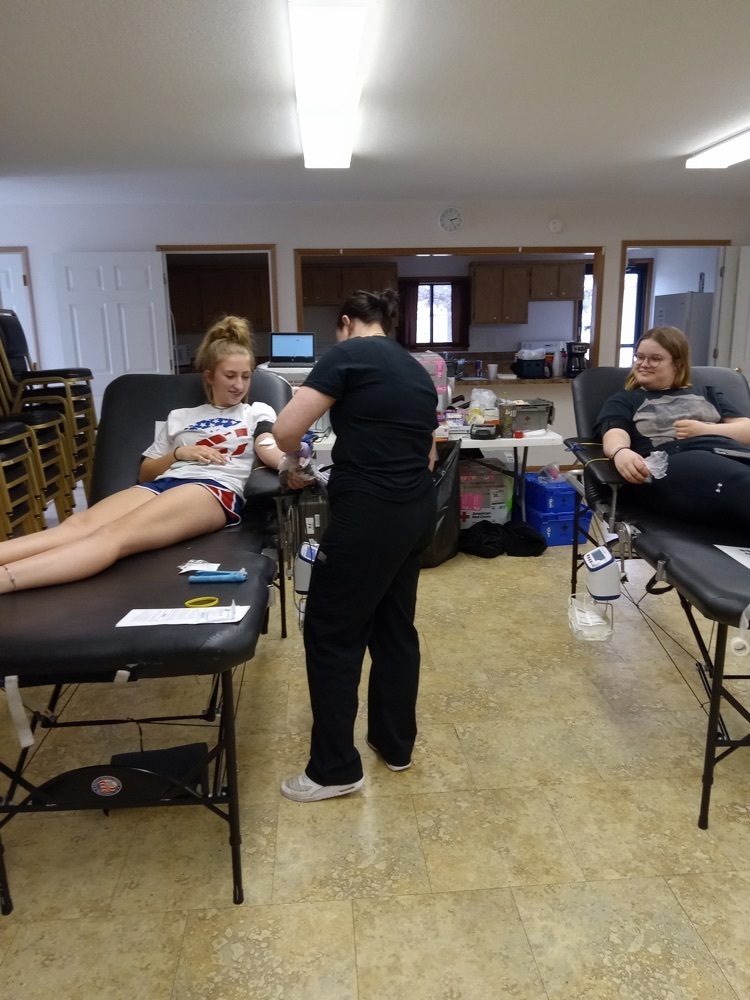 The Functional Life Skills Class is hosting a March, Read Across America, civic engagement project. Our kids will be working with Mr. Kuntz to create a Community Library Box. The box will be placed in Dexter for all to enjoy! The books we collect will be used to fill the box and replenish it as necessary. 📚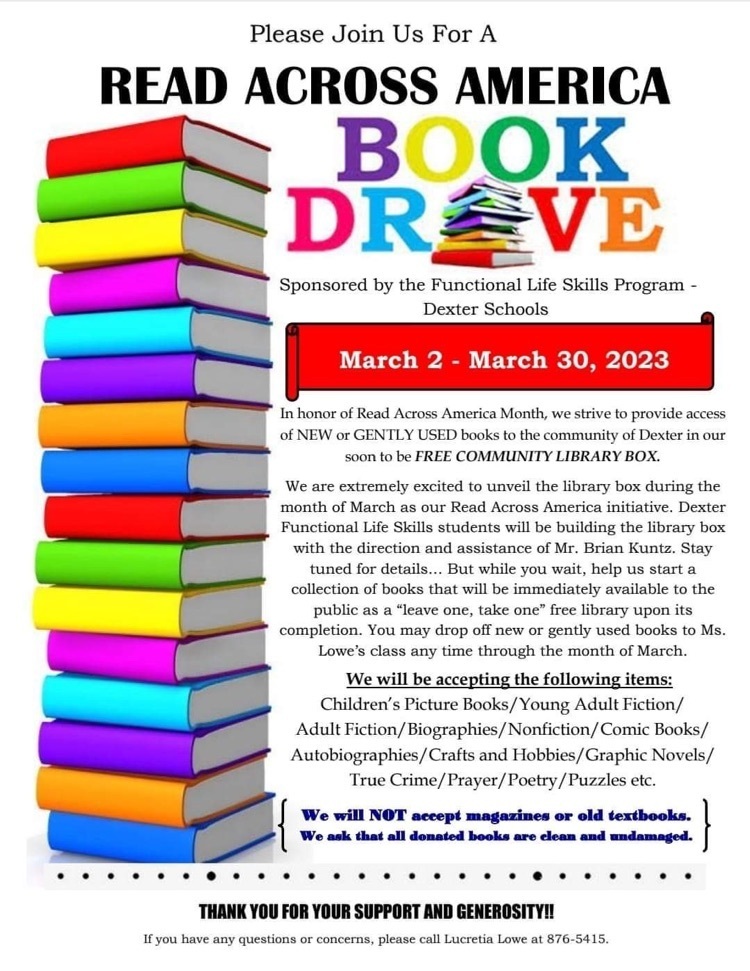 Cameron Beeson finished his bullfrog 🐸 for the school landscaping. Rib-bet 🐸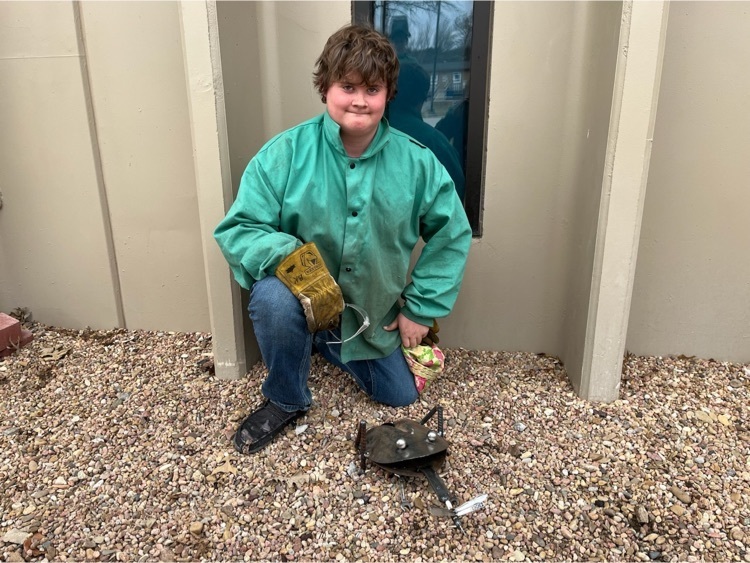 Madi Hedgecock finished her very first pen 🖊️ on the wood lathe. She enjoyed the wood lathe so much she's ready to do a little bowl turning. 👍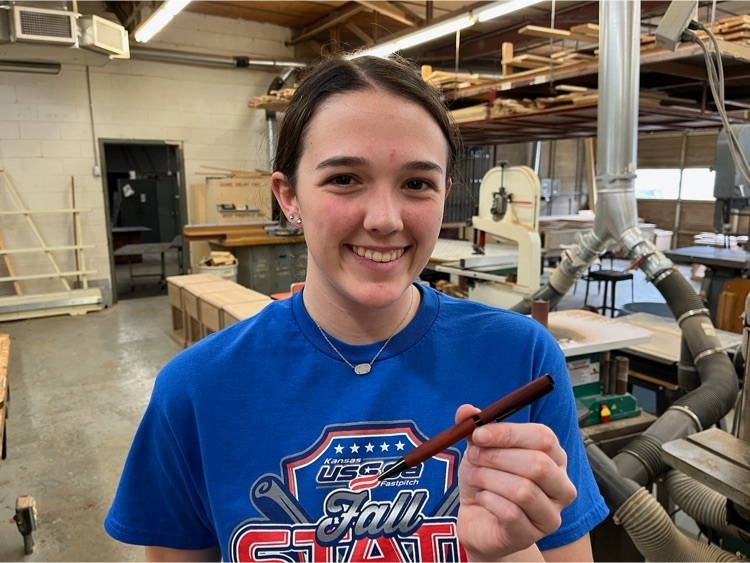 2nd grade had a fun day celebrating the 100th day of school 💯 🏫 ! We counted to 100 in different ways, decided what we would do with $100.00 💵, wrote poems, added by flipping dice, and  made a wonderful trail mix snack of 100 pieces. Shout out to the awesome parents that sent a snack!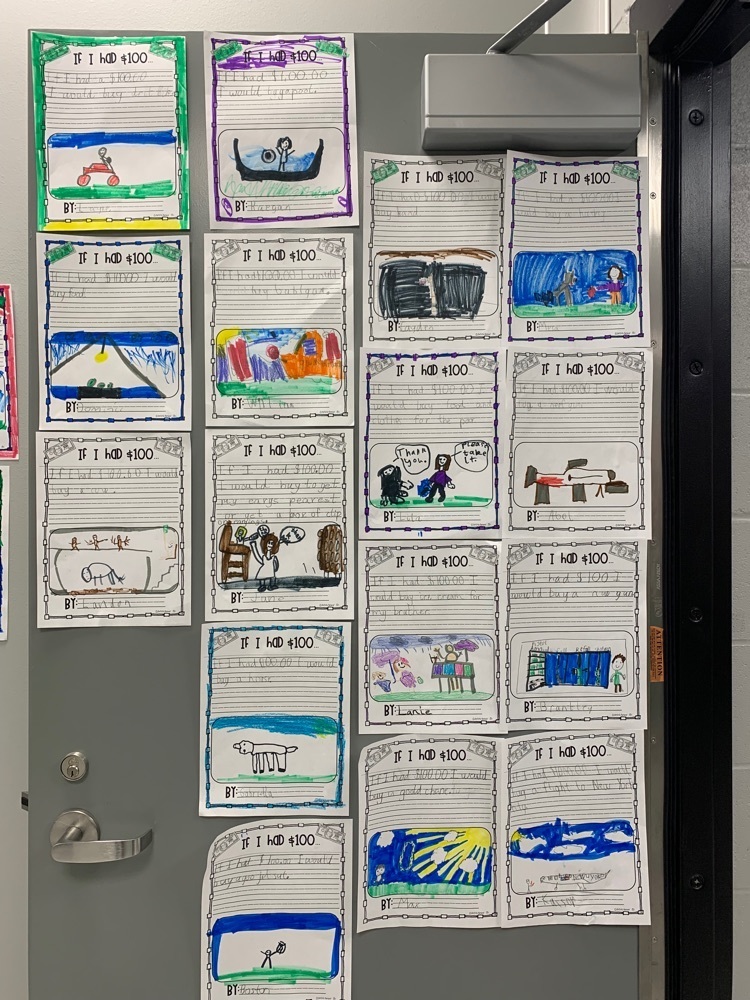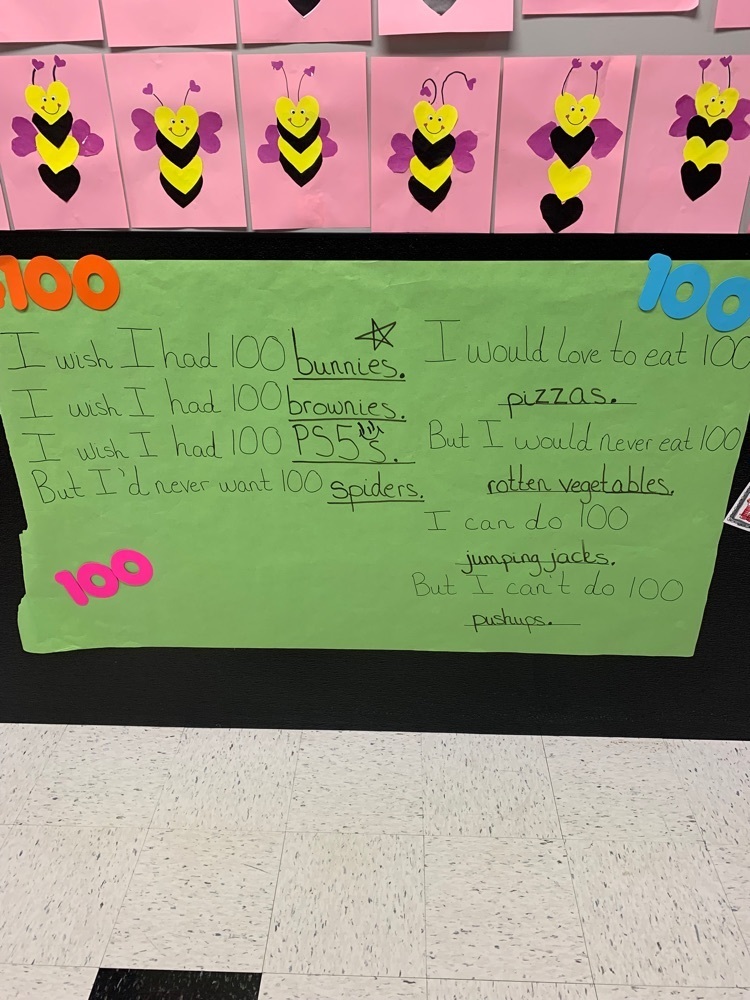 Austin McCaslin made an urn for his grandpa Larry. I bet grandpa has a big smile on his face. Well done. 👍🙏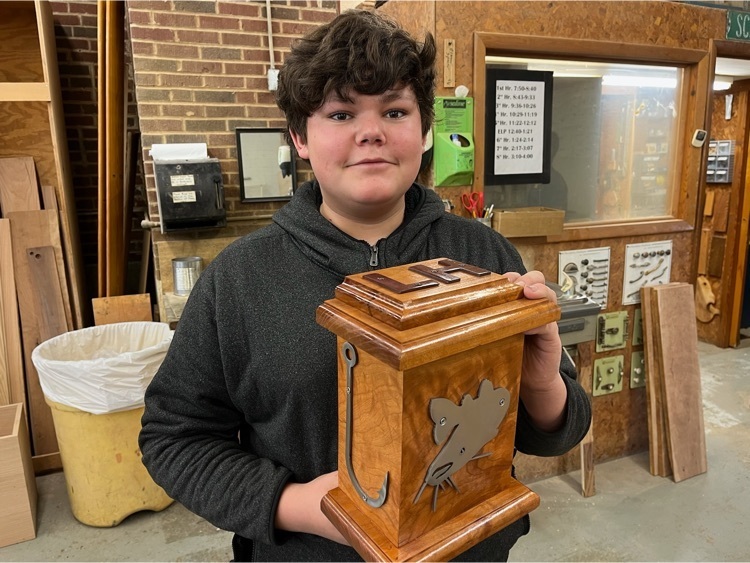 Girls Substate in Wichita! Let's Go Spartans!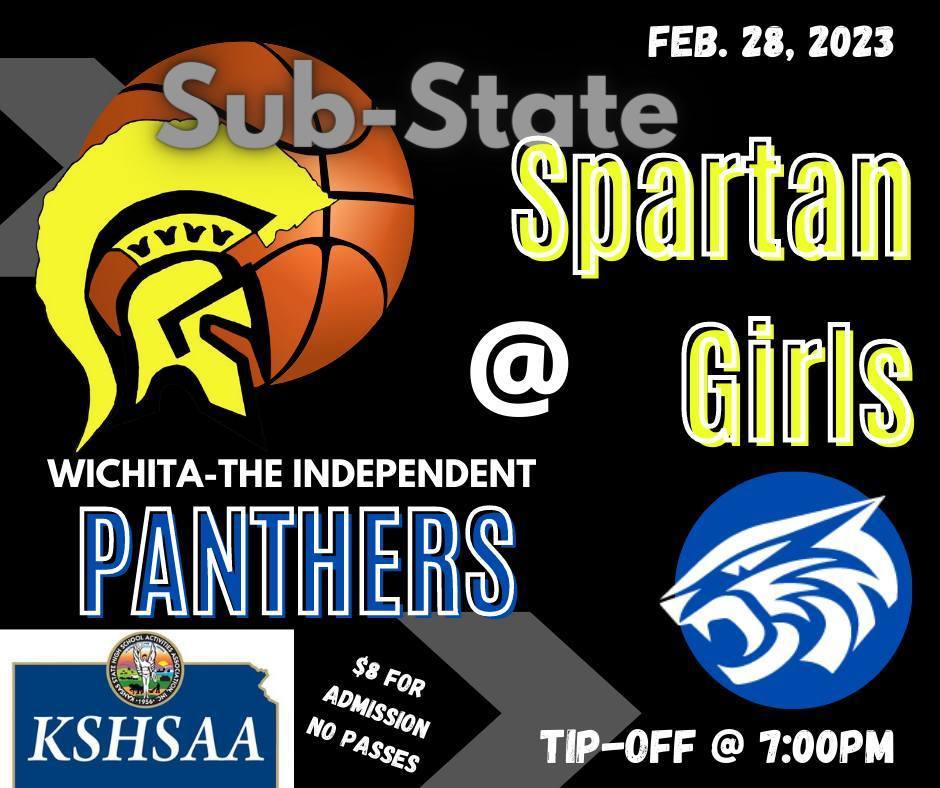 Last chance to sign up for the blood drive! Give blood and you're entered to win a $50 gift card!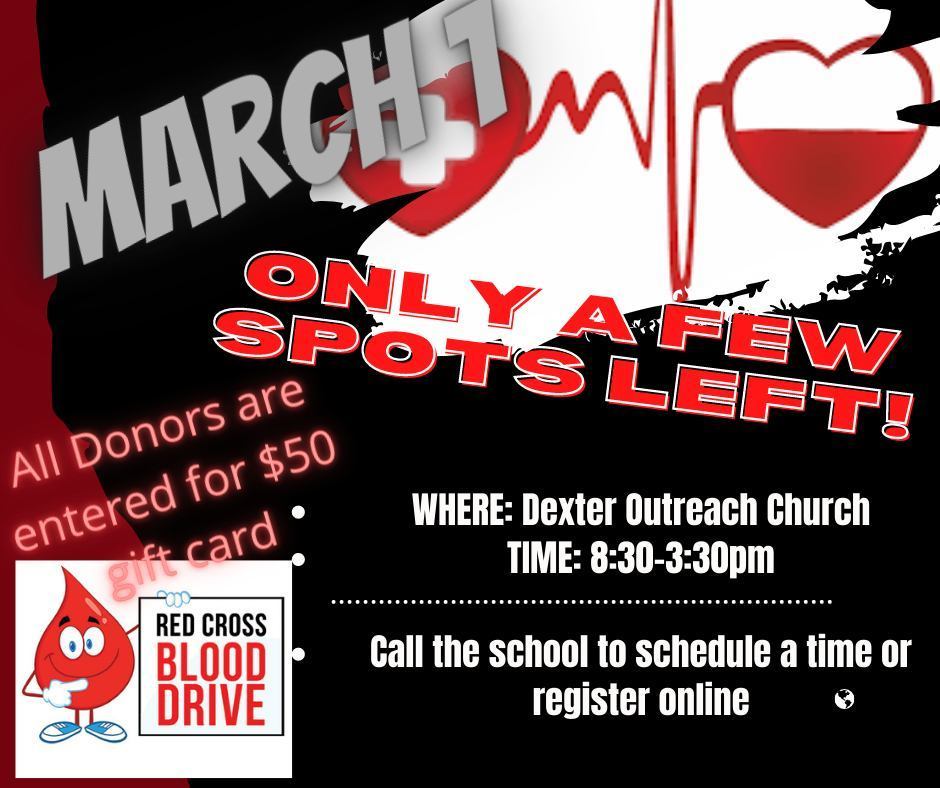 It's Read Across America Week! Today's dress up day was "Welcome to Whoville" Crazy Hair Day! 📚👩‍🎤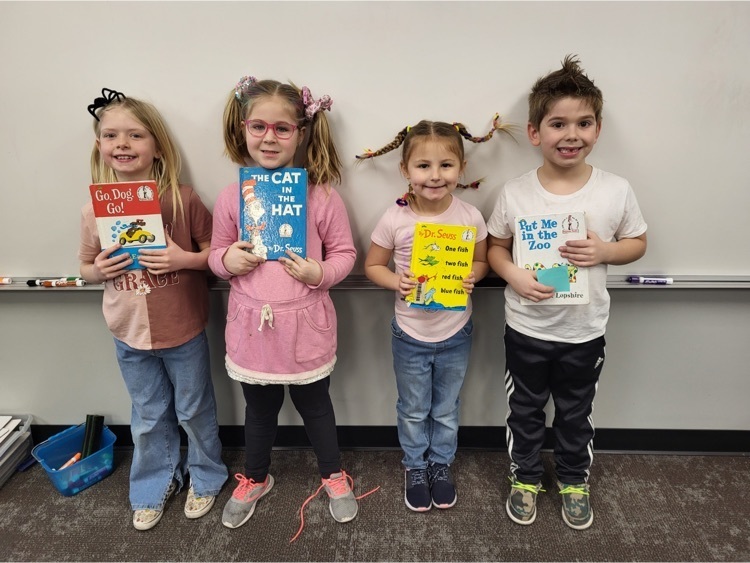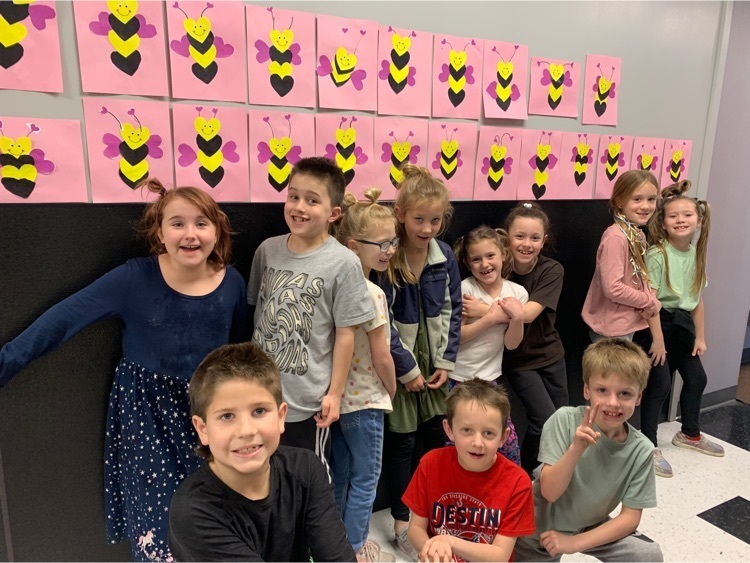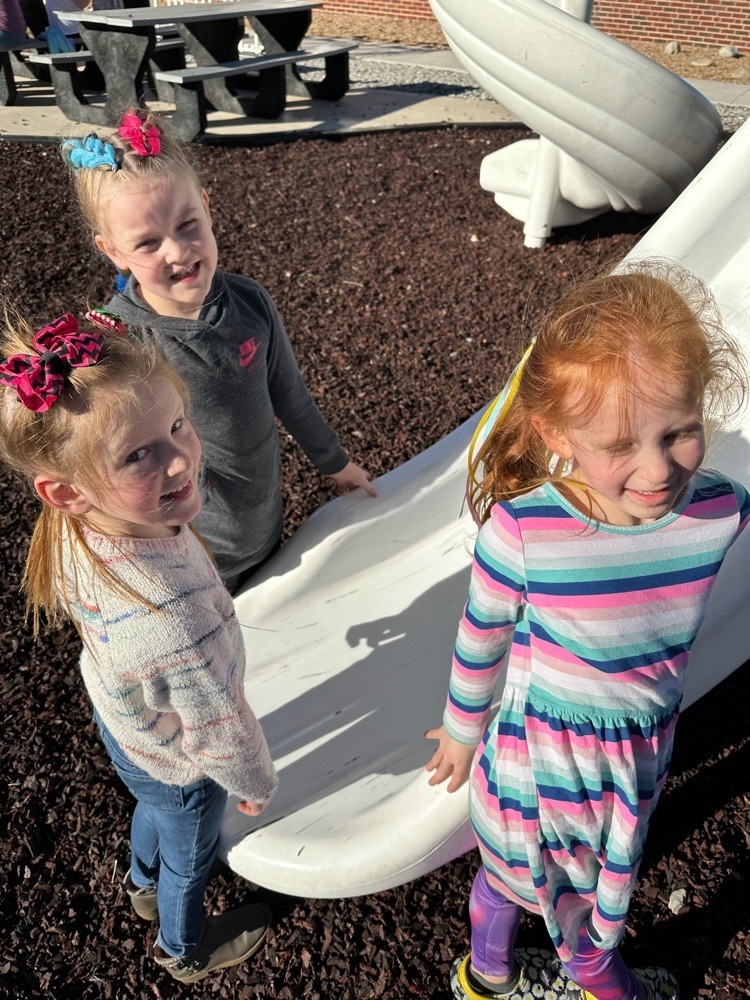 Sr. Colin Randall manufactured a book 📕 worm 🐛 for the school landscape. It's on the East side of the school by the main entrance. Go check it out!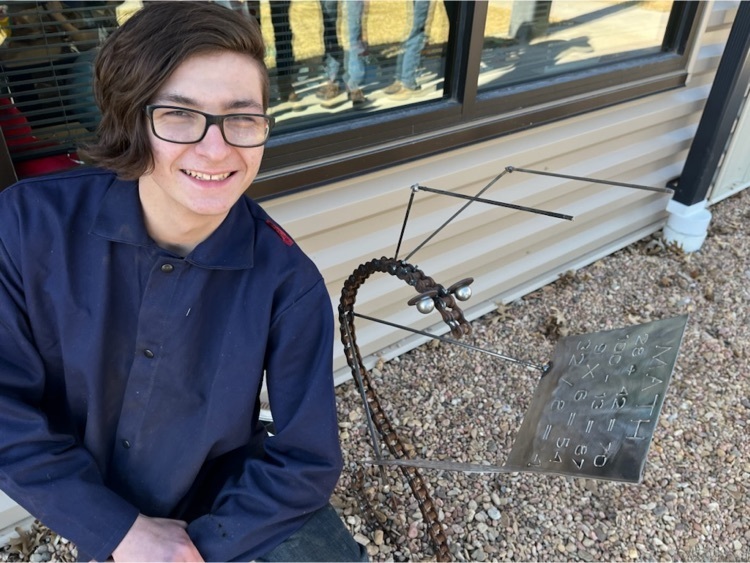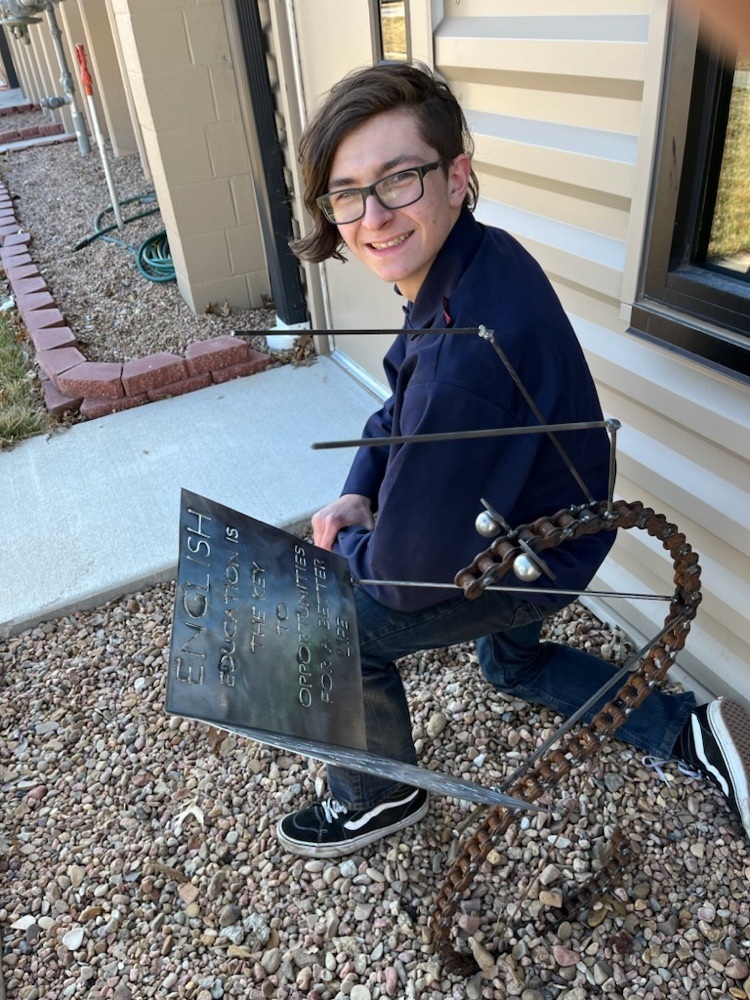 Read Across America is celebrated all of next week AND Thrusday, March 2nd is Dr. Suess's Birthday! In order to celebrate, teachers for grades Preschool - 5th, have come up with a fun calendar of activities for the week. We would love for your child to participate if they would like!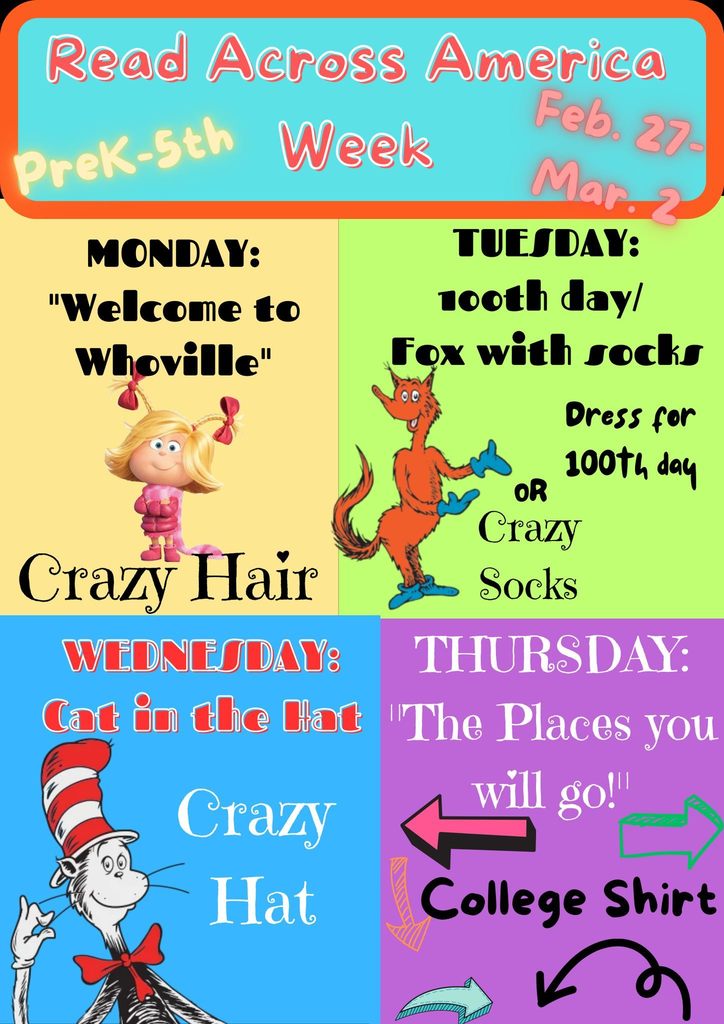 Let's cheer on our Spartans at Substate!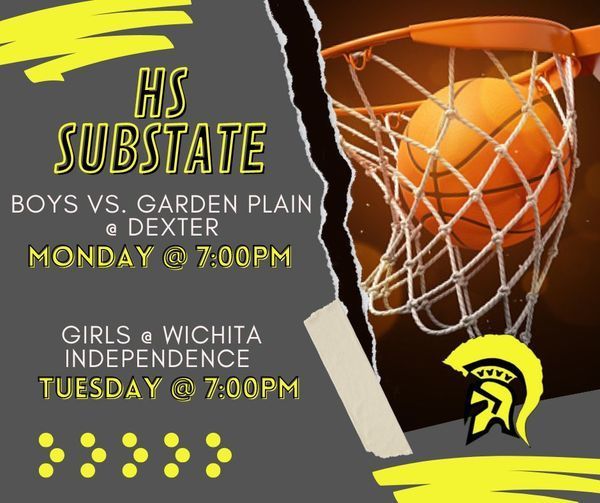 It's National FFA Week! I want to personally thank our outstanding FFA Organization, their officers (pictured -1) and sponsor Ms. Champlin for providing breakfast to the staff this morning. This has been an outstanding addition to our school district and I am really proud to have been a small part of getting this program started. The students who make up this program and their outstanding sponsor have done a great job representing our school and growing the program over the last few years! Good people who aren't afraid to work make good things happen! Surround yourself with them! Keep up the great work Dexter FFA!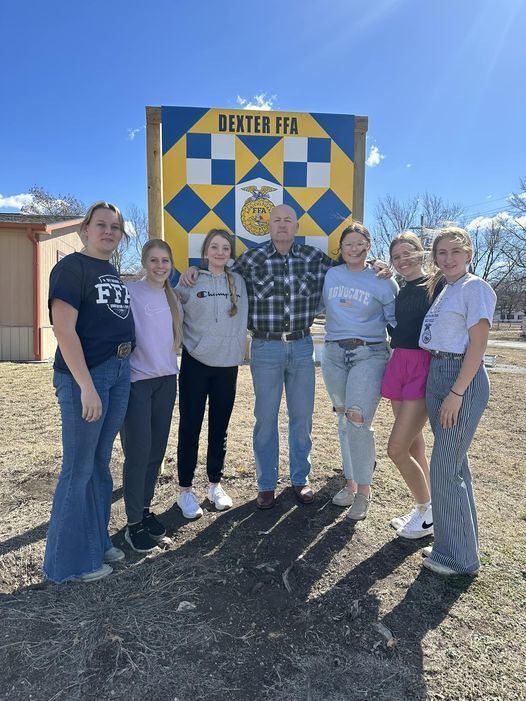 High School sports start next week!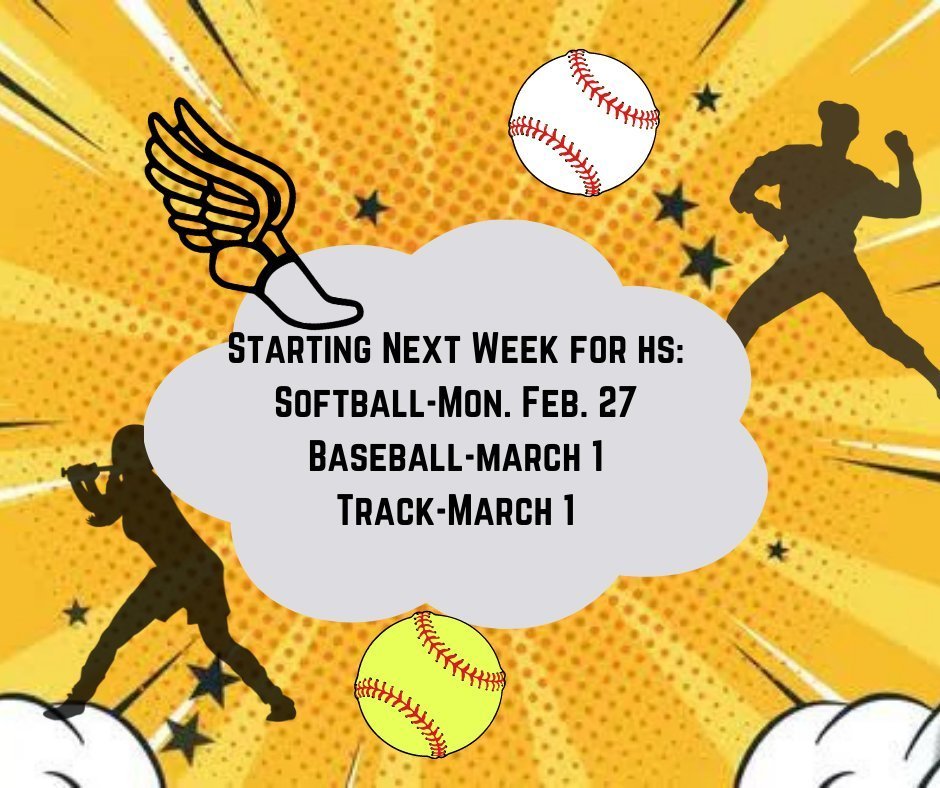 FFA Needs Help Collecting these items!! Now through March 1st!!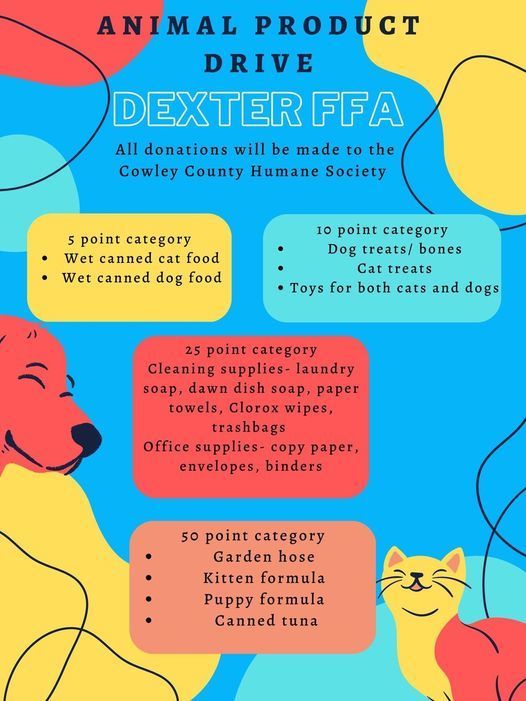 It's Sub-State time! 🏀🏀🏀 Boys play Monday the 27th @ Dexter @ 7pm. Girls play Tuesday the 28th @ Wichita Independent @ 7pm.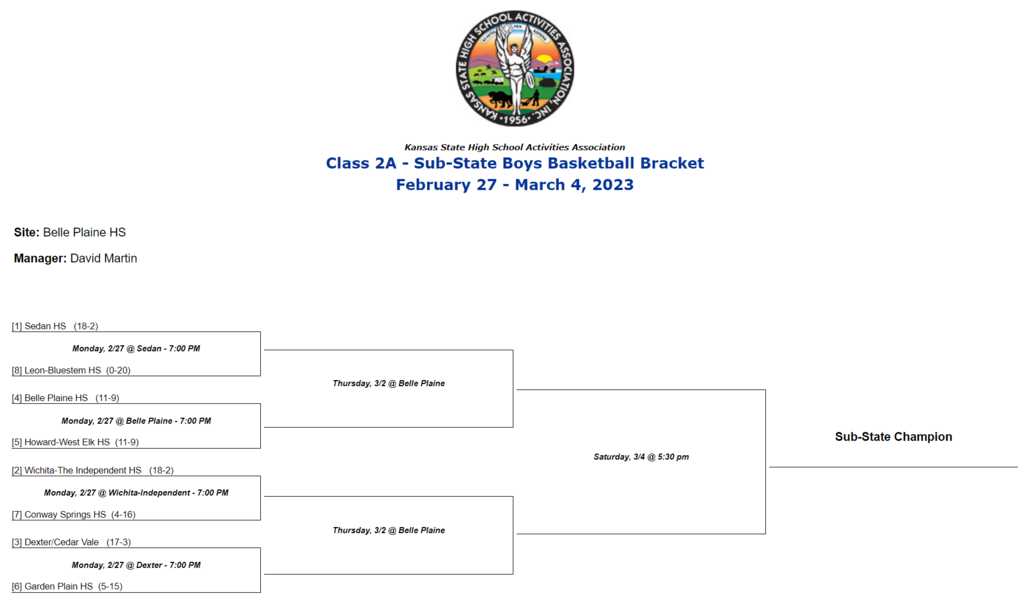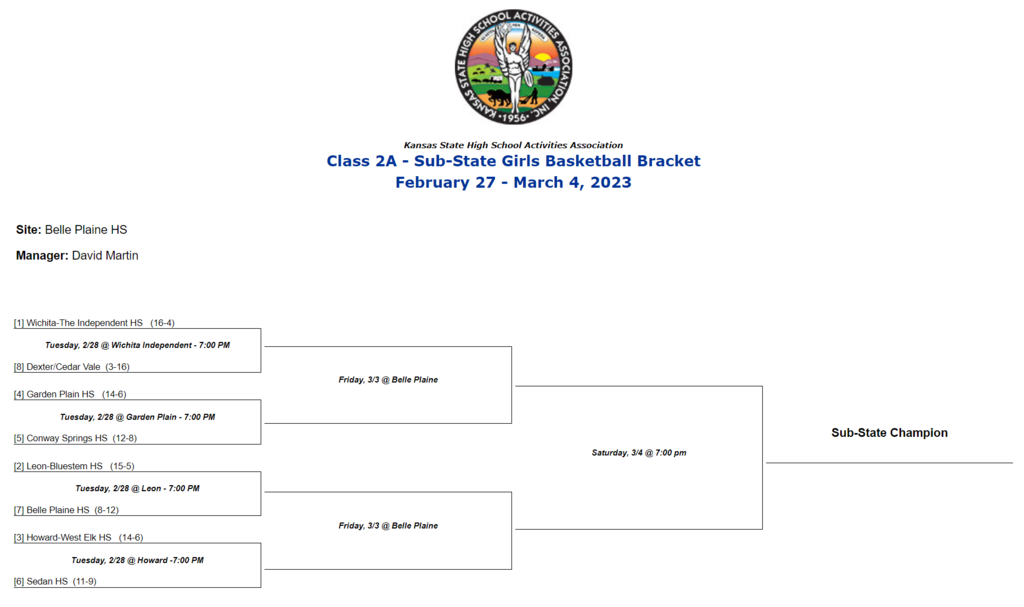 Today, Amanda Scott, from the Conservation Office in Winfield, visited our 5th grade classroom to award the participants in the poster contest that the Conservation office puts on each year. This years theme was on the importance of soil. Jubilee Avers, Addi Brooks and Eliya Jackson all sent in a poster. The 5th grade class was awarded $25 to use in our room as a result! Take a look at their awesome posters!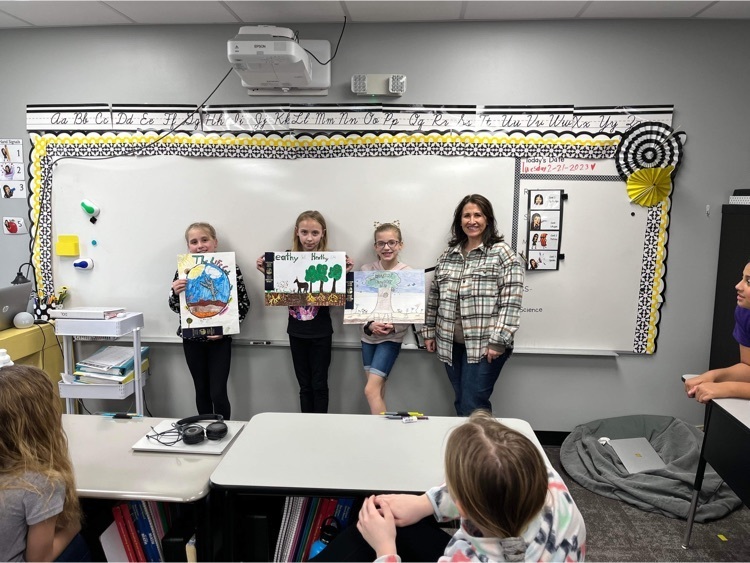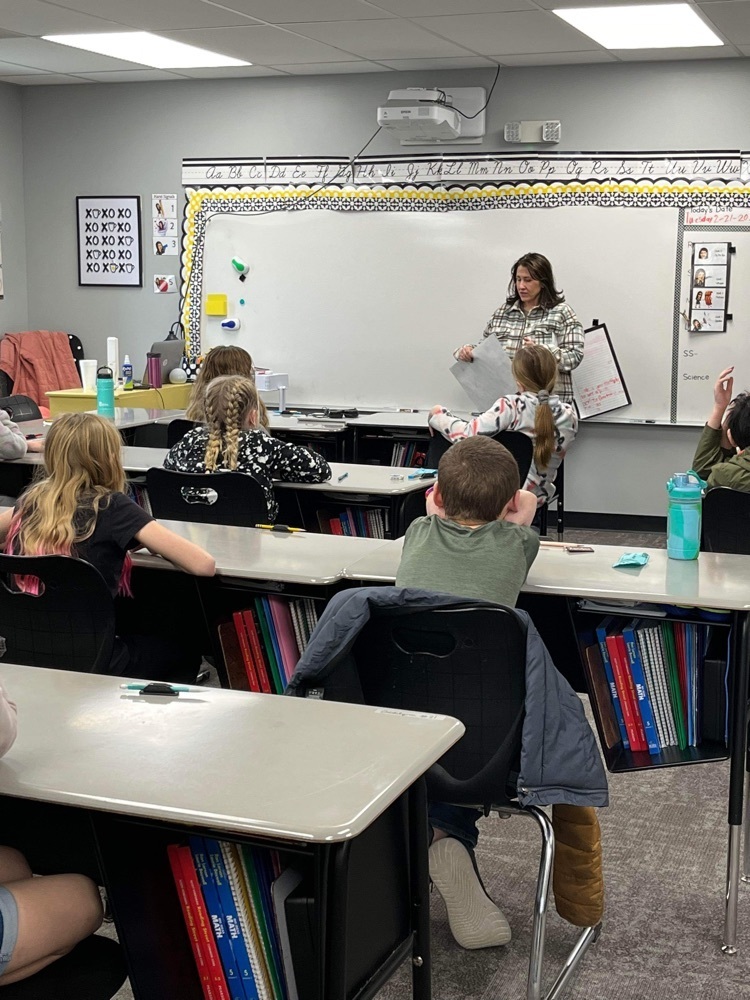 National FFA Week-Drop your change in the jugs located in front of the HS Office by March 1st.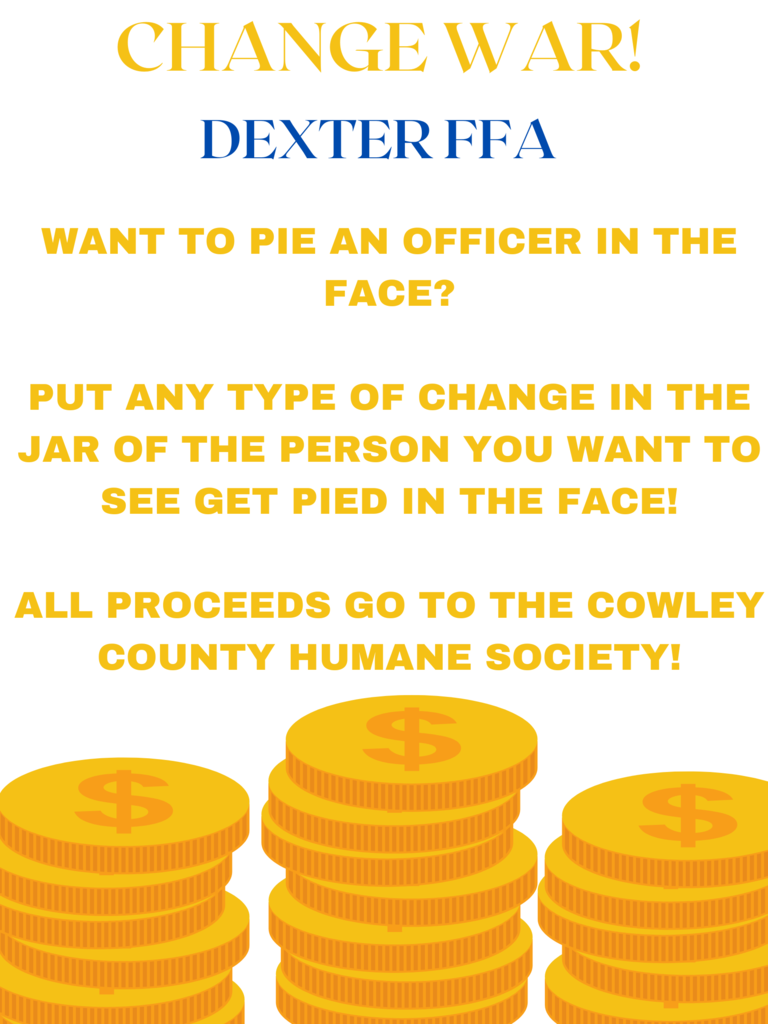 FFA Week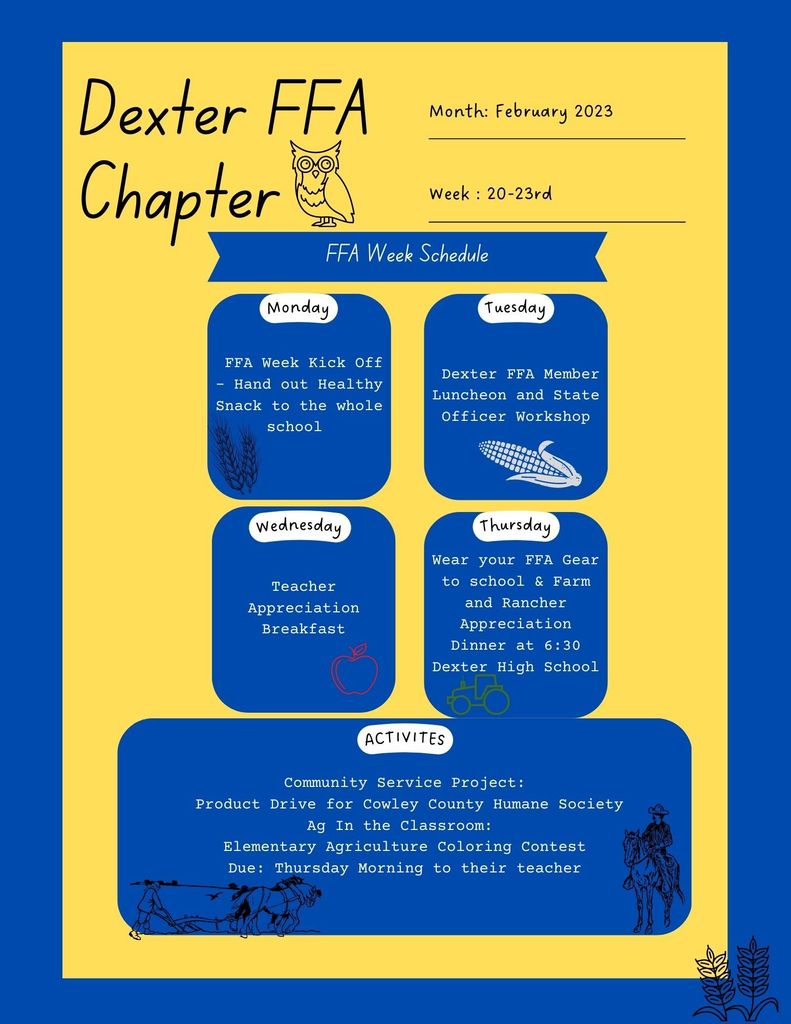 Come watch the Spartans take on Bluestem!