Last nights results from Lady Spartan Softball @ South Haven. In game one the Lady Spartans were defeated by a score of 11-1 and in game two the Lady Spartans were defeated by a score of 5-4. The next action for the Lady Spartans will be on 4/16 at Cedar Vale against Sedan.


THURS. APR. 5: The 3rd, 4th, and 5th grade classes participated in a state assessment kick off assembly. They started by competing in a minute to win it game called "Suck it up." Students and their teachers had to use a straw to suck a M&M up out of a bowl and transfer it to a different bowl. Their second game was a Saran wrap ball. Those were packed with candy and classroom economy cash! It was a fun assembly to get the elementary headed up for assessments that begin the week of Apr. 9!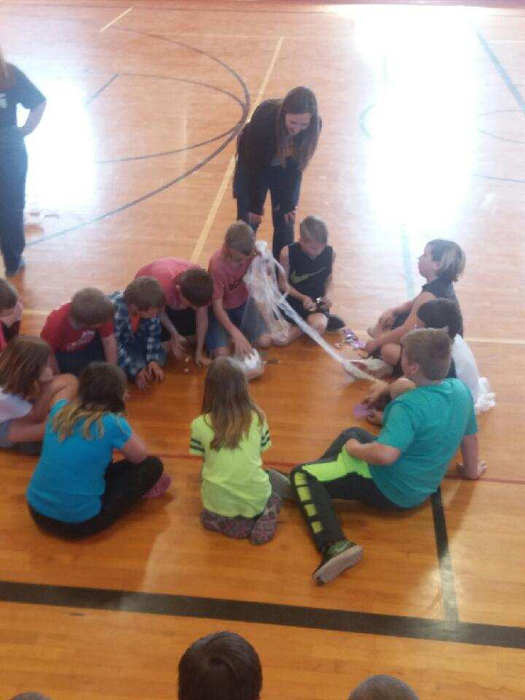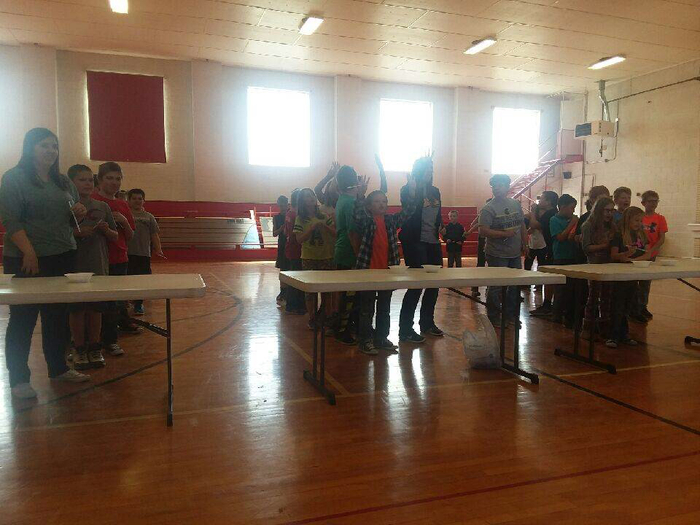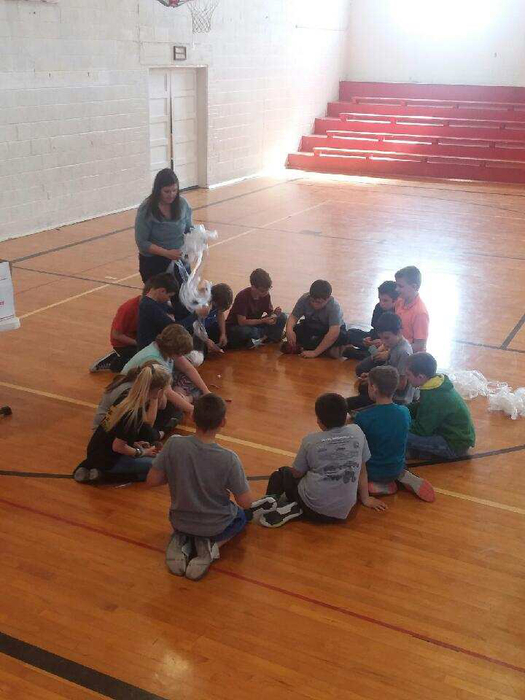 THIS WEEK'S ACTIVITY SCHEDULE: Mon.-HS SB @ South Haven 4:00pm Tues.-HS TR @ West Elk 3:00pm, JV SB vs. Tyro @ Dex. 4:30pm (2 Games), BB vs. Bluestem @ Dex. Varsity 4:00pm-JV 5:30pm Thurs.-BB @ Eureka Varsity 4:00pm-JV 5:30pm Fri.-JV BB vs. West Elk @ Dexter (2Games)

The Dexter High School Choir was surprised and humbled today to host guest clinician Alyssa Toepfer. Mrs. Toepfer is a professional opera singer, Assistant Choral Director at Olathe North High School, and an Adjunct Professor of Voice at Ottawa University. She made the trip to Dexter to share her expertise and experiences to assist the choir in their preparation for Regional Solo and Ensemble Festival at Butler County Community College this weekend. Thank you for sharing your knowledge and your gifts!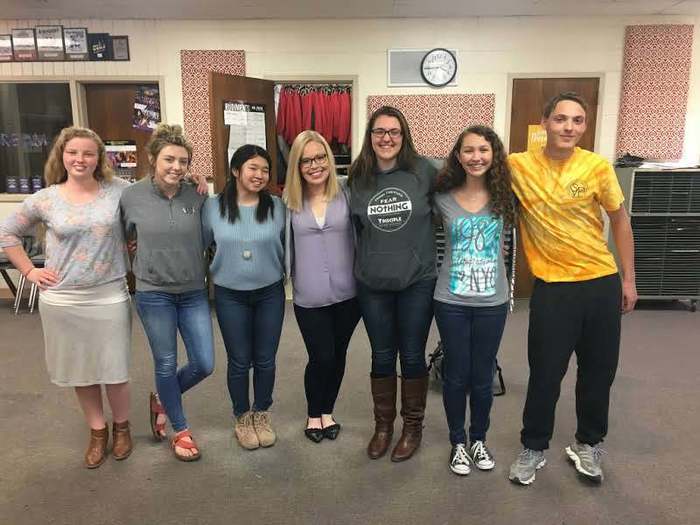 Dexter Shop classes are selling firepits for $100. They are 3x3 hexigons. To order, contact Brian Kuntz at the school or cell 620-441-4060.

TUESDAY APR. 3: Special Thanks to Officer Matt Liston for coming to the MS/HS and sharing his son's story about resilience and perseverance after being hit by a drunk driver. Students and staff really enjoyed it!!

TODAY: HS Spartan Baseball and Softball host the Flinthills Mustangs at Dexter. Start time is at 4:00pm. Good Luck!! GO SPARTANS!!

TODAY: MS Spartan Track Team travel to Central-Burden. Start time is at 1:30. Good Luck!! GO SPARTANS!

The Dexter 6th Grade Choir recently received the highest rating of 1 for their performance of Carry Me Home by Jean Anne Shafferman at the SCBL MS Music Festival on March 28th! They were so professional and received high praises from multiple teachers and volunteers for their maturity throughout the day. Way to represent!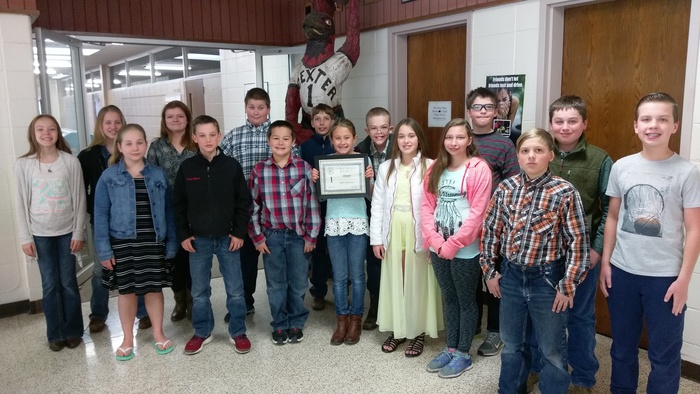 Today's High School Track Meet at Douglas has been postponed and will be rescheduled for a future date TBD.

Due to miserable weather conditions today's scheduled junior high track meet at West Elk is being postponed and is rescheduled for Tuesday, April 17.

Congratulations to the Dexter 8th Grade Choir on receiving the highest rating of 1 for their performance of Grant Us Peace by Michael Scott at the SCBL Music Festival on March 28th. We are very thankful to the festival organizers and Cowley College for hosting the event. Great work, 8th Grade!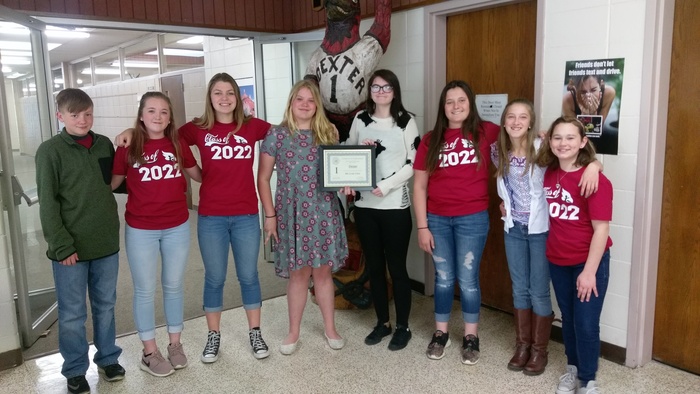 Both the MS and HS Track Teams will be competing tomorrow. The MS will be in West Elk and the HS will be in Douglas. Good Luck to both teams. Go! Spartans! Go!

Thursday's Baseball/Softball final scores for games @ Oxford: Softball Game 1: Spartans 15 Oxford 2 Game 2: Spartans 24 Oxford 10 Baseball Game 1: Spartans 6 Oxford 7 Game 2: Spartans 2 Oxford 17 Both teams will be in action Thursday (4/5) @ 4:00 in Dexter to square off against Flint Hills.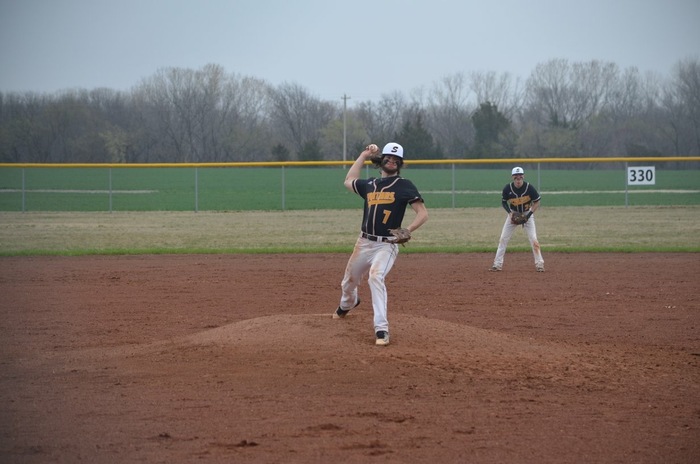 Spartans drop 1st game of the year 7-6 to Oxford to fall to 0-1 in the young season. Lets get em next game boys! GO! SPARTANS! GO!

Lady Spartans win first game of the double header at Oxford 15-2 to move to 1-0 on the year. ⚾️GO! SPARTANS! GO!

Spartan High School Track/Baseball/Softball @ Oxford today. Start time is 3:00 P.M. Best of luck to our participants! GO! SPARTANS! GO!


Congratulations to our HS Math team who took 2nd at League Math Contest last night here at Dexter! Great job!!