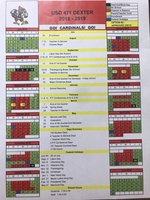 The 2018-2019 USD #471 School Calendar "At a Glance" has been released. This calendar is a summary of the school academic calendar.......
USD #471 Dexter Schools Student Enrollment will be held on July 30, 2018 from 8:00 AM to 6:00 PM. If you have any questions please contact the HS Office at 620-876-5415. ......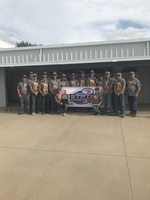 By JOEY SPRINKLE CourierTraveler Sports Editor SEDGWICK, KANSASThe Cedar Vale/Dexter trap team captured a state championship June 16 in the third annual Kansas State High School Clay Target League State Tournament at the Kansas Trapshooting Association complex. The team is made up of 15 students ranging from sixth through 12th grade, competing among 870 junior high a......