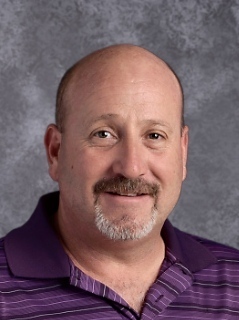 MR. BRIAN KUNTZ named Semi-Finalist
KB Criss
Wednesday, August 22, 2018
Mr. Brian Kuntz was recently selected as one of the 52 semifinalists for the Harbor Freight Tools for Schools 2018 Prize for Teaching Excellence. His selection came from a pool of 557 nominations.
Emerging from this second round of judging, there will be 18 overall winners including 3 first-place winners and 15 second-place winners. The announcement will take place on November 15, 2018. Three first-place winners will each be awarded $100,000, with $70,000 going to the high school's skilled trades program and $30,000 to the individual skilled trades teacher or teachers behind the program. Fifteen second-place winners will each be awarded $50,000, with $35,000 going to the high school program and $15,000 to the teacher or teacher team.
Congratulations and Best of Luck to Mr. Kuntz as he advances to the final round! Great Job! The students, staff, administration, and BOE members from USD #471 are proud of YOU and of your program! "It's a GR8 Day 2B a Cardinal!"